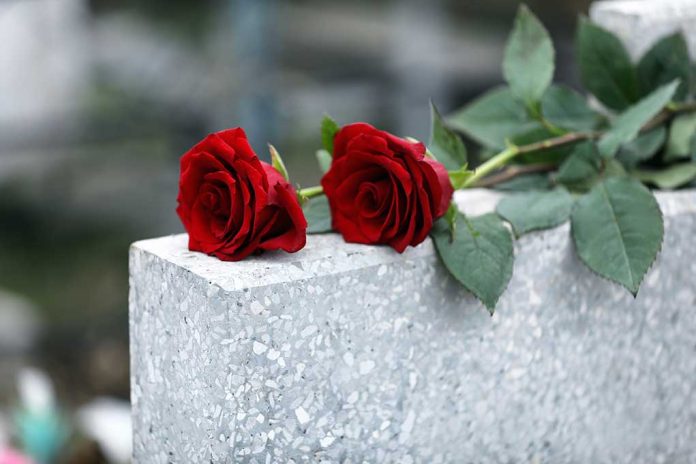 (NewsSpace.com) – Sylvia Syms, a popular British actress, was well-known for her storied career that spanned decades. She played a number of roles, appearing in both film and television shows. Sadly, she passed away at the age of 89.
On Friday, January 27, Syms' family revealed in a statement that she passed away peacefully that morning, according to The Guardian. She had been in a home designed for those who worked in the entertainment industry. Her children said the actress lived "an amazing life" and was in good spirits up until the end.
Syms attended the Royal Academy of Dramatic Art, where she learned her craft. She landed her first acting role on stage in "The Apple Cart" and then her first movie role in "My Teenage Daughter," a 1956 film where she played a delinquent led astray by her boyfriend. This served as a launching pad for her career. Her performance in "Woman in a Dressing Gown" got her nominated for a British Academy of Film and Television Arts (Bafta) award. She would go on to be nominated for two others, for her appearances in "No Trees in the Street" and "The Tamarind Seed." While she did not win any of them, she did win an Ondas award in 1965.
Syms also appeared in a number of television shows, including the cult-favorite "Dr. Who" for three episodes. Her longest-running series was "At Home with the Braithwaites." She was in 20 episodes of the show, a comedic drama that followed a family who won the lottery.
Her former co-workers shared their experiences with her on social media.
Rest in peace Sylvia Syms.

When I was a young actor someone introduced her to me at Bafta HQ.

"Sylvia, this is Scot Williams" they said.

"Oh I know exactly who he is", said Sylvia.

I felt so empowered by her. She made me feel like my work was appreciated. #Rip spirit. x pic.twitter.com/437nfg3xwu

— Scot Williams (@scotwilliams) January 27, 2023
Unfortunately, Syms wasn't the only actress to pass away recently. Annie Wersching popular for her roles in "24," "The Vampire Diaries," and "Star Trek: Picard," passed away from cancer at the age of 45, after a two-year battle.
Copyright 2023, NewsSpace.com