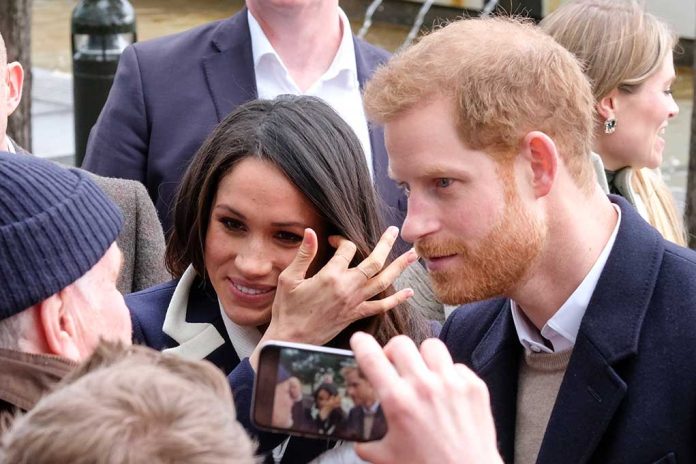 (NewsSpace.com) – The first Republican primary debate took place on August 23, but there was one notable figure missing: former President Donald Trump. He said he refused to attend because Fox was hosting the event, but also because he didn't need to be there because of his significant lead in the polls. Now, he's talking about a potential new debate, but it doesn't involve becoming the next president.
On Wednesday, September 6, Trump spoke with Hugh Hewitt about a few different matters. One of the topics that came up was Meghan Markle. Trump said he doesn't much care for the American actress, who is married to Prince Harry. He noted that he especially wasn't fond of "the way she dealt with the queen," whom he claims he became "very friendly" with. He said both showed the late queen "great disrespect."
The battle between Prince Harry, Meghan Markle, and the British royal family is no secret, it's been an ongoing saga in the media for years. It hit particularly high notes when Prince Harry stepped down from the royal family. Trump has previously called Markle "nasty," but he assured audiences he was referring to her comments about him.
Trump had nothing but praise for Queen Elizabeth, who died last year, saying "she was an incredible woman," and that, at her advanced age of 95, "She was so sharp." The former president took this moment to lob an insult at President Joe Biden. He says looking at the current leader is like watching "a different planet" and that Biden's "body is shot, and his mind is worse." He also claims Biden isn't the one in charge; that belongs to the "very smart fascists and communists" surrounding him.
When Hewitt asked if he would debate Meghan Markle and Prince Harry, Trump said he "would love it" and told the conservative radio host to set something up.
Copyright 2023, NewsSpace.com