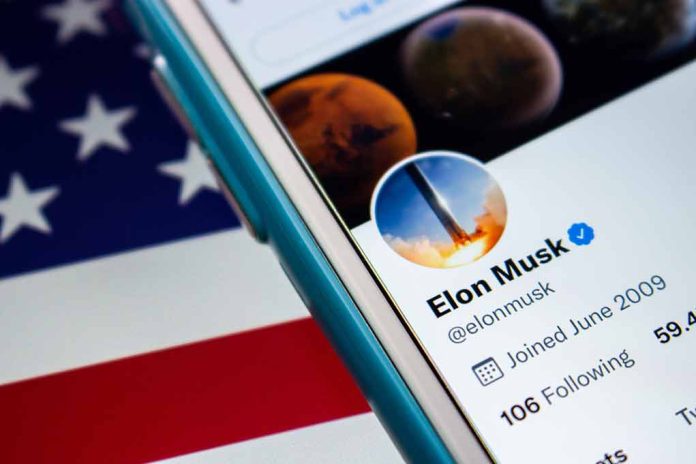 (NewsSpace.com) – There's been a lot of focus on reducing carbon emissions in recent years, with many Democratic states jumping on the bandwagon. California, for example, has passed legislation aimed at reducing greenhouse gas emissions by 40% by 2030. New York has also implemented strict measures, including a gas stove ban. Now it's trying to go even further, and Twitter owner Elon Musk has an opinion about that.
New York City's Department of Environmental Protection (DEP) has drafted a rule that, if passed, would affect some local pizzerias. It would mandate shops with wooden and coal-fired pizza ovens installed before 2016 to cut emissions by 75%. In order to do this, they would need to install a filter, but that's just the beginning. An engineer would need to carry out regular inspections to ensure it's meeting the required standards.
When a Twitter user had some choice words to say about the matter, Musk chimed in as well. He said the move is "utter bs" and won't have the desired effect lawmakers think it will.
Elon Musk calls NYC crackdown on coal, wood-fire ovens 'utter bs'https://t.co/KjmXXDpWaU

— Fox News (@FoxNews) June 27, 2023
Ted Timbers, a DEP spokesperson, disagrees with Musk's sentiment. He noted that all New York residents "deserve to breathe healthy air," noting that the ovens are a large source of "harmful pollutants in neighborhoods with poor air quality." He called the proposed rule common sense.
Some of those that would be affected by the rule are definitely not happy either and took the opportunity to speak out. According to Fox Business, Paul Giannone said it's a big undertaking because not only do the pizza shops have to worry about installation, but the maintenance is a "big expense."
In response, one self-professed fanatic and several lobbyists have formed what's called the "New York City Pizza Alliance" in an effort to block the rule from taking place. Another activist took it upon himself to purchase cheese pies and throw them at City Hall in protest.
Officials say fewer than 100 pizzerias would be affected. Right now, the proposal isn't final and is open to public comments.
Copyright 2023, NewsSpace.com