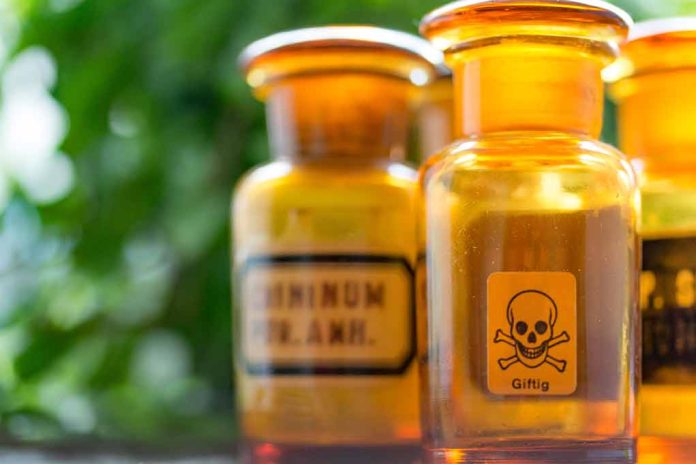 (NewsSpace.com) – In 2013, James Everett Dutschke and Shannon Richardson both sent the deadly poison ricin in letters addressed to then-President Barack Obama. They pleaded guilty and received 25 and 18 years in prison, respectively, for the crime. Fast forward seven years, and someone targeted another US president, this time Donald Trump, as well as eight law enforcement officers with the same chemical. Pascale Cecile Veronique Ferrier subsequently pleaded guilty to nine counts of prohibition with respect to biological weapons. She recently received her punishment.
On Thursday, August 17, US District Judge Dabney L. Friedrich sentenced Ferrier, a dual French and Canadian citizen, to nearly 22 years in prison. When she finishes her time behind bars, she will be on supervised release for the rest of her life. Authorities will also permanently deport her to Canada at the completion of her sentence.
At her plea hearing in January, Ferrier admitted that she made the ricin at home in Quebec, then mailed it to eight Texas law enforcement officers and to the White House, addressed to Trump. None of the letters made it to their intended targets, having been intercepted prior to reaching the intended destination.
The prosecutors argued for the judge to take into account that Ferrier's actions "involved, or were intended to promote, a federal crime of terrorism" to ensure she received a lengthy sentence.
Ferrier read a statement in court on the day of her sentencing, saying that she didn't regret the crime but regretted that the plan was not successful. According to The New York Times, the defendant said she wanted to preemptively stop Trump from trying to hang onto control of the country. She showed remorse only "for the psychological harm [she] did to [her] children."
According to a sentencing memo, the judge ordered Ferrier to undergo a mental health evaluation to ensure she gets the proper treatment she needs.
Copyright 2023, NewsSpace.com