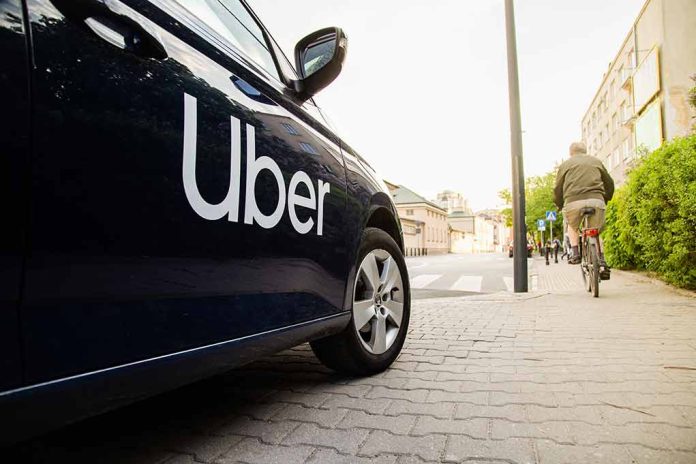 (NewsSpace.com) – Rideshare services have become increasingly popular over the last few years. Many people use them instead of taxis because they're cheaper and more convenient. However, there are horror stories that emerge from the services, from both drivers and passengers. Sometimes, people pull incredible stunts, such as what recently happened in Yavapai County, Arizona.
On August 21, an armed man, later identified as 41-year-old Jacob Wilhoit, pulled up to a car dealership in Phoenix, Arizona. He was wearing a wig and pretending to be an Uber driver. He wasn't. Allegedly, he had other things on his mind, such as kidnapping a woman who was dropping her vehicle off for servicing. According to Law and Crime, Wilhoit forced the woman — at gunpoint — to get in the vehicle, a blue van. Once she was inside, he restrained her with zip ties and duct tape.
Wilhoit then drove off with the woman, heading toward Las Vegas. During the time she was restrained, the victim managed to write a note asking for help, which she handed to a gas station clerk the next day when she had a chance. The clerk called the police, who then tracked down the van and arrested Wilhoit. In the vehicle, they found several weapons in plain sight. The woman had also been reported missing by her mother.
The victim knew Wilhoit and had a protection order against him. They reportedly worked together years prior, and Wilhoit had been harassing the woman, leading to her seeking a restraining order against him. When authorities questioned the fake Uber driver, he said he was protecting the victim and revealed a lot of information about himself, including that he had other protection orders against him, that prohibited him from having firearms.
Authorities charged Wilhoit with kidnapping, unlawful imprisonment, aggravated assault, threatening and intimidating, harassment, and several others.
While this case has a more sinister undertone, there are things you can do to protect yourself when using rideshare services. Make sure that the driver and vehicle information line up, before you get in the vehicle. Check the license plate, and ask the driver's name. These should both line up with what is shown in the app. If it doesn't, don't get in the vehicle.
Copyright 2023, NewsSpace.com