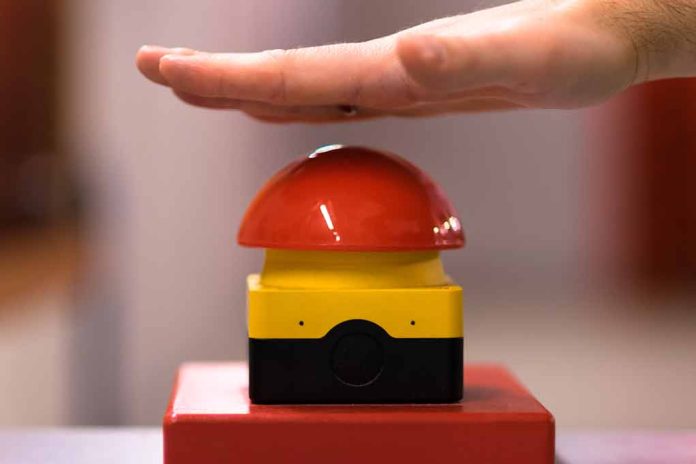 (NewsSpace.com) – Back in 2020, Timothy Bliefnick appeared on the game show "Family Feud," where he made a rather chilling statement that appeared to foreshadow his future. When host Steve Harvey asked him a game question: "What was the biggest mistake you made at your wedding," he answered, saying, "I do." He then backtracked and said he didn't mean it was his biggest mistake and that he loved his wife. Fast forward three years, and his wife, Rebecca Bliefnick, was found dead, her body riddled with gunshot wounds. The former contestant was convicted in May, and his sentence was recently handed down.
On Friday, August 11, an Illinois judge sentenced Bliefnick to three life sentences for killing his wife in February. The judge counted the number of times the man shot his wife — 14 total, one for each year the couple was married — and made it clear he believed the crime was premeditated.
In May, a jury found Bliefnick guilty of one count of home invasion and two counts of first-degree murder. According to The Washington Times, he rode his bike to his wife's house and climbed up the side, breaking through a second-story window. She tried to escape, but he broke down the door and killed her — while his children were in the home. The couple were separated at the time of Rebecca's death and were in the midst of a divorce.
Authorities were called to her home in Quincy, where a family member found her body after she failed to show up at the school to pick up her children.
Since he was sentenced to "natural life," there's no chance Bliefnick will ever get out on parole. While the judge handed down his punishment, he remained silent and emotionless. Now, he will likely forever be known as the man who revealed his hand on "Family Feud," whether it was a tragic coincidence or not.
Copyright 2023, NewsSpace.com