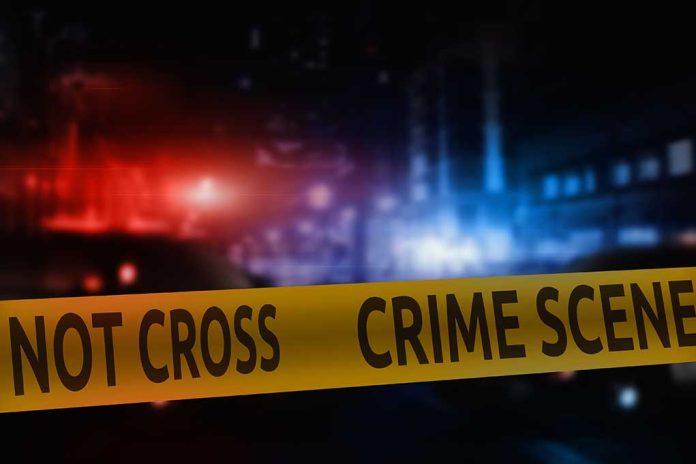 (NewsSpace.com) – Dr. John Forsyth texted his fiancée on May 21 after finishing a shift at a Cassville, Missouri, hospital and said that he would see her soon, then vanished. He was found dead nine days later on an Arkansas lake. In the days and weeks after his death, more information has come to light about the doctor's life. Now, his family has revealed more about his death.
Authorities have been keeping the details under wraps, but his brother, Richard Forsyth, revealed that John died from a single gunshot wound to the head. Suicide is not suspected. Richard called the entire incident "sinister" and said he's worried for his family.
Murdered Missouri doctor's family reveals chilling new details about how he was killedhttps://t.co/LNH7onzOkk#foxnews #johnforsyth

— Rebecca Rosenberg (@ReRosenberg) June 20, 2023
It turns out, as his family has revealed, that John had some serious foreboding about his own life, as well. He mentioned it during a Sunday dinner with his family weeks before his death, telling them, "I have a feeling I'm not going to live very long." He waived off his mother's concern, though and refused to talk about it.
That's not the only suspect thing surrounding Forsyth's life, however. He was reportedly kidnapped in February 2022, but never reported it or spoke of it, except to one person. His family only found out about it after his death. During that time, he was allegedly driven to a bridge and threatened, but it's unclear as to the motive of the threat other than it might have involved cryptocurrency. He and his brother, Richard, created Onfo, an obscure form of digital currency.
At the time of his death, Forsyth was engaged to his fiancée, Laura Barnett, who is currently pregnant. He had recently finalized his divorce and agreed to pay $19,000 in combined alimony and child support, a move he didn't contest. Nobody knew he was engaged, however, until after his death.
Authorities are still investigating and have recovered a computer and five phones from Forsyth's vehicle and RV. According to his brother, law enforcement is "halfway through their investigation."
Copyright 2023, NewsSpace.com