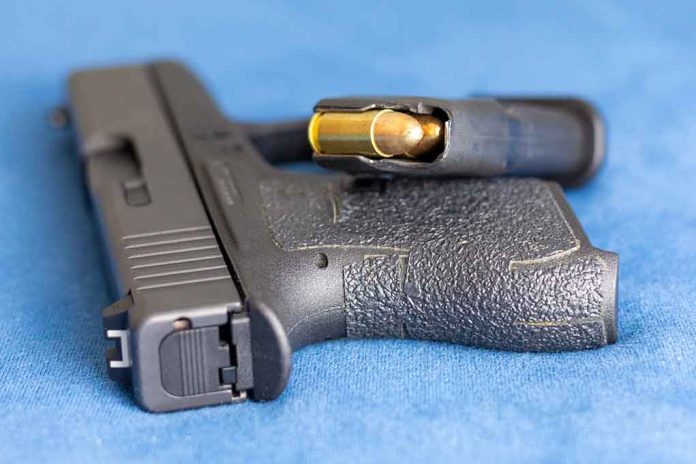 (NewsSpace.com) – Mike Epps is a comedian well-known for his roles in the movies "Next Friday" and "Friday After Next." He regularly tours the US, delivering stand-up comedy. After hosting a show the night prior with Cedric the Entertainer and D.L. Hughley, Epps was involved in a security incident at Indianapolis International Airport.
On Sunday, March 5, Epps was going through a TSA checkpoint when an Indianapolis Airport Authority officer was called over. It turns out the comedian had a Smith & Wesson .38-caliber gun in his carry-on. When they examined the weapon, they found it was loaded, though there was no bullet under the firing pin.
Comedian Mike Epps could be facing some serious legal trouble … because TMZ has learned he's being investigated after authorities said they found a loaded gun in one of his bags at an airport. https://t.co/w9Qb9Tz7Ke

— TMZ (@TMZ) March 7, 2023
The actor-comedian told the agents he forgot it was on him. Epps later posted an apology on Instagram, saying he was tired at the time and that it was an honest mistake. He also explained that he carries a gun because he carries money with him and wears jewelry which makes him a target for robberies, and he has the weapon for his personal safety when there is no security with him.
The TSA turned the case over to the Marion County Prosecutor's office. A spokesman Michael Leffler said, "These matters rarely result in criminal charges," according to the Associated Press (AP). Additionally, police did not arrest Epps or charge him with a crime, but they did keep his weapon. He will be able to get it back as long as he follows the proper steps. The investigation is ongoing.
Epps isn't alone in being caught with a gun at an airport. As reported by AP, last year, the TSA seized 6,542 guns at security checkpoints across the country. According to TSA administrator David Pekoske, the increasing number of seizures at the airport is largely in part due to more people carrying firearms. The number has steadily climbed since 2010.
Copyright 2023, NewsSpace.com