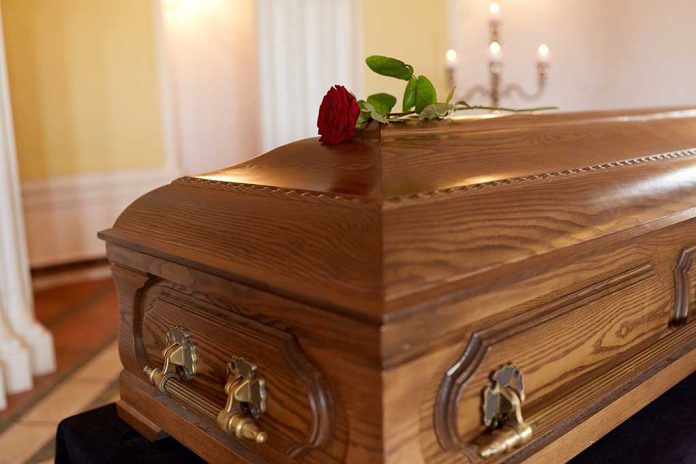 (NewsSpace.com) – "Law & Order: SVU" is probably one of the most recognizable television shows, having been on the air for 24 seasons now. Detective John Munch was a staple of the series from his first appearance in 1999 to his last in 2016. His portrayer, actor, and comedian Richard Belzerr brought his sarcastic nature to the character and quickly became a fan favorite. Sadly, he passed away at the age of 78 — and his last words are a doozy.
Belzer passed away on Sunday, February 19, at his home in Bozouls, France. In the years leading up to his death, he suffered from several ongoing health issues. According to his longtime friend, writer Bill Scheft, his last words were, "F*** you, motherf***er."
'F*** You, Mother***ers': Comedian Richard Belzer Dies, Delivers Last Words Worthy Of Caustic 'Law & Order' Rolehttps://t.co/RcHmKVKBbH

— Daily Wire (@realDailyWire) February 20, 2023
Many know Belzer for his acting chops, typically playing a smart-aleck detective, a typecast he did not mind at all. However, there was another side to him, a comedian who knew how to charm a crowd and turn it on a dime.
Belzer started his career as a journalist, but after a series of devastating family tragedies, he knew he needed a change and found it in comedy. Before he became popular for solving crimes on television, he was hamming it up in the 1970s in several New York clubs. He even managed to keep up with one of the most popular comedians in the world — Robin Williams — during the 90-minute episode of "Catch a Rising Star."
Belzer then made his film debut in the 1974 comedy "The Groove Tube." He has also appeared on several television shows, including "Homicide: Life on the Street," where he originally played the character of Detective Munch. He also hosted an episode of "Saturday Night Live," where he put his comedic timing and wit to work.
The actor is survived by his wife, Harlee McBride, and two stepdaughters, Bree and Jessica.
Copyright 2023, NewsSpace.com