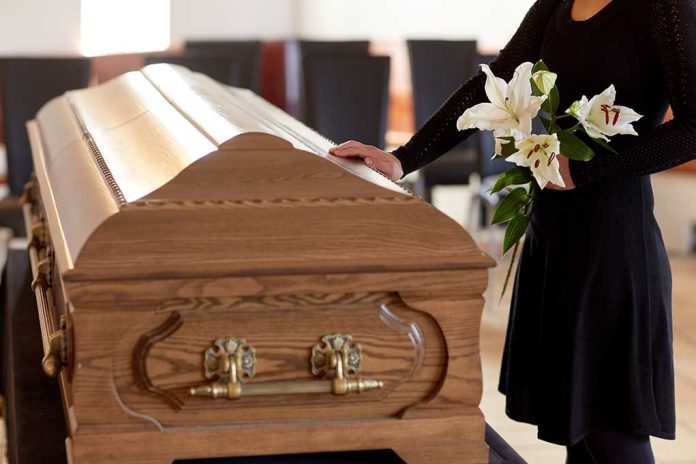 (NewsSpace.com) – Journalism is a tough job. It takes always being on the pulse of the news and reporting events as they occur. However, some excel at their positions to the point that they become a staple in people's homes. Such was the case with Bernard Kalb, who enjoyed a career that spanned six decades. Sadly, he recently passed away.
On Sunday, January 8, Kalb passed away following complications he suffered after a fall. He was 100 years old, and leaves behind a storied legacy in journalism, a feat in itself.
Bernard Kalb, a longtime CBS News journalist, died yesterday at 100 years old.

He covered foreign affairs for CBS News for nearly 20 years — and made headlines himself when he resigned from his position as a State Department spokesperson during the Reagan administration. pic.twitter.com/xjkyqCXOH7

— CBS Mornings (@CBSMornings) January 9, 2023
Kalb's career began in 1946, when he worked for The New York Times as a foreign correspondent. He held that role until 1960, when he went to work for CBS. He's also worked with NBC, CNN, and as an assistant secretary of state for public affairs, where he traveled with five different secretaries of state.
Kalb made some noticeable trips, too. He traveled to the South Pole with Adm. Richard Byrd, a polar explorer, in 1955. He also accompanied former President Richard Nixon to China in 1972. He also covered the Viet Cong and the controversial leadership of Indonesian President Sukarno. The broadcaster dabbled as an author, writing two books, "Kissinger" and "The Last Ambassador," with his younger brother, Marvin Kalb.
Kalb may have been a reporter and later a State Department spokesman, a first for a journalist, but he made headlines himself in 1986 when he resigned from his role in protest of a government disinformation campaign. The campaign was aimed at leading then-Libyan leader, Moammar Gadhafi, to believe he would be the subject of an attack. Kalb put his integrity on the line by resigning, saying, "Anything that hurts America's credibility, hurts America," per NPR.
In 1992, he returned once again to journalism, joining CNN as the first host of its new program at the time, "Reliable Sources."
Kalb is survived by his wife, Phyllis, and the couple's four daughters. May he rest in peace.
Copyright 2023, NewsSpace.com