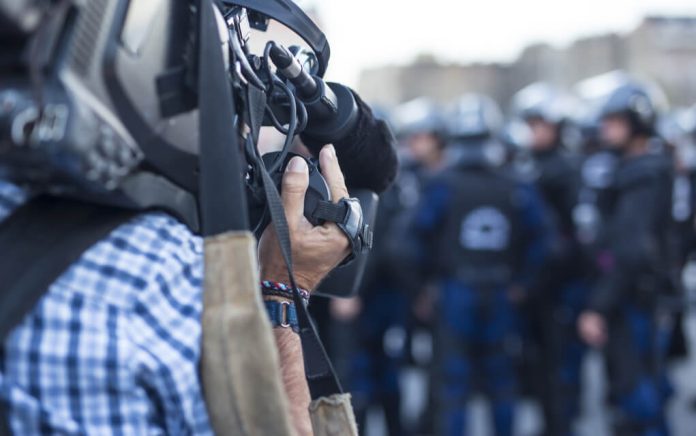 (NewsSpace.com) – Family relations in the Middle East differ vastly from those in the West. In Iraq, for example, it's not uncommon for parents, especially fathers, to carry out what they call "honor killings," crimes that aim to prevent women from bringing shame on their families. It's a direct violation of Sharia law, but that's done little to deter the practice. A YouTube star recently returned to Iraq and fell victim to one such atrocity.
Tiba Ali was a 22-year-old Iraqi national living in Turkey with her boyfriend. She revealed to her viewers that she moved to the neighboring country to further her education and had no plans to return home. However, at her mother's request, she decided to visit, and it was during this time that her father allegedly strangled her while she slept.
After murdering his daughter, Ali's father turned himself in to the police. The crime has sparked outrage against women's rights activists in the country. Some are even calling for the man's execution.
The death of a YouTube star at the hands of her father has sparked outrage in Iraq. Tiba Ali had been living in Turkey against her father's wishes. Ali had returned to Iraq at the request of her mother last month, but attempts by police to solve the family dispute failed. pic.twitter.com/14uYK37KZh

— Middle East Eye (@MiddleEastEye) February 6, 2023
Honor killings are nothing new, and while technically a crime, Article 409 of the country's penal code allows for the reduction of sentences for men who permanently injure or kill their female relatives for committing what they see as sins. In the case of Ali, her father did not agree with her intentions to marry her boyfriend.
The day prior to the YouTube star's murder, police were called to Ali's family residence to help settle a dispute. She also reportedly sent voice recordings to her friends discussing her efforts to reason with her family. She also advised that they had assaulted her.
The United Nations Assistance Mission in Iraq also condemned the attack in a statement on Twitter. It called for the country's government to craft legislation and take appropriate measures to protect women and girls and bring those who perpetrate such crimes to justice.
Copyright 2023, NewsSpace.com