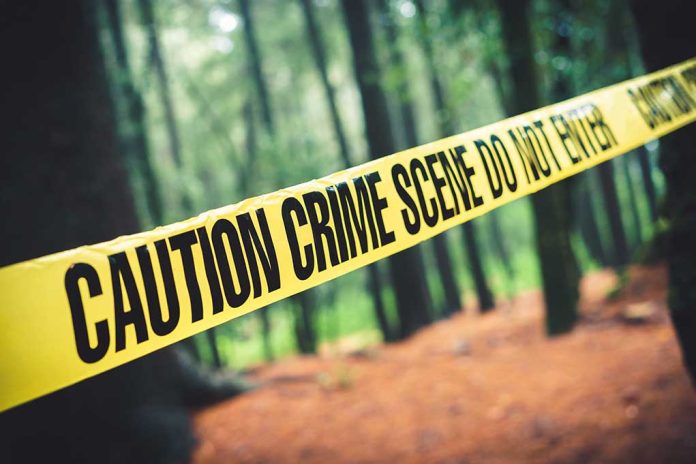 (NewsSpace.com) – When a 3-month-old baby went missing from a Bronx, New York, homeless shelter recently, law enforcement jumped on the case. Their search took them to a wooded area where they discovered the lifeless body of the infant in a trash bag among a heap of garbage. They identified her remains and took the parents in for questioning. Now, the father has been arrested in connection with the baby's death.
On Monday, May 29, authorities arrested 23-year-old Damion Comager, the infant's father, and charged him with manslaughter, murder, and concealment of a human corpse. The baby's mother, Ivana Paolozzi, was also taken into custody and charged with concealment of a human corpse as well as obstructing governmental administration. The arrest of Comager came at a tip from his father, who he reportedly confessed to.
Speaking to the New York Post, Donald Comager said his son allegedly shook and slapped the baby out of frustration when she wouldn't stop crying. Later that evening, the parents found the infant dead and panicked, then made plans to dump her body. They sneaked her out of the homeless shelter, which is listed as a transitional facility, and carried out the devious task.
Comager's father says his son suffers from a variety of mental illnesses, including schizophrenia, bipolar disorder. Comager also has a long arrest history for domestic violence, assault, and criminal impersonation, all in Louisiana. Colorado has three warrants out for his arrest as well, on charges of violating probation, failing to appear in court, and assault. According to Fox 5, he spoke on camera as he was escorted out of the 44th precinct the day of his arrest, saying he loves his daughter and "it was a mistake."
Donald Comager is looking to have Genevieve's body shipped to Louisiana, where he lives, so that he can properly put her to rest.
Copyright 2023, NewsSpace.com