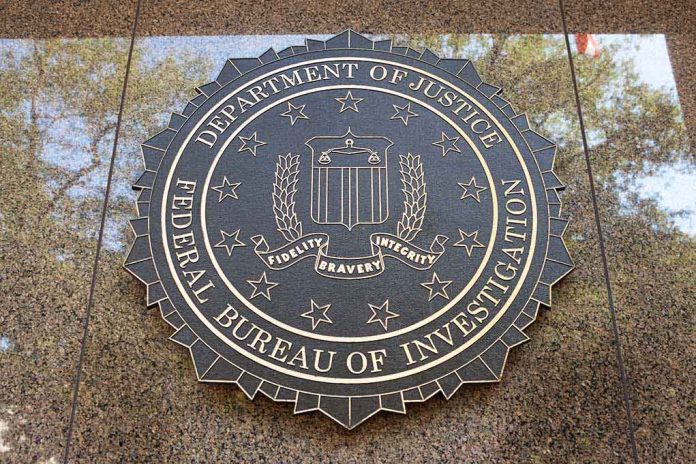 (NewsSpace.com) – Cybercrime is a real threat to anyone who uses the internet. Every year, millions of people fall victim to scams and hackers. These bad actors tend to operate on the dark side of the internet, hoping to escape detection while they steal data to resell. Genesis Market was one of the biggest websites where users could buy the information. The FBI, along with several foreign law enforcement agencies, launched a massive cyber operation to bring down the market and its users.
Operation Cookie Monster
On Wednesday, April 5, the Department of Justice (DOJ) announced it had succeeded in a coordinated effort involving multiple domestic and foreign agencies, including 45 FBI field offices around the country, dubbed "Operation Cookie Monster." The massive mission, which targeted Genesis Market and its users, allowed the DOJ to "shin[e] a light on the internet's darkest corners."
The marketplace, which was founded in 2018 and authorities believe is in Russia, was known for offering packages of stolen data, including credentials to sensitive information such as bank accounts. The information was easily searchable by type or location. According to Attorney General Merrick Garland, purchasers would use this information to "victimize individuals, businesses, and governments around the world."
More alarmingly, the site sold device "fingerprints," specific identifiers which allowed those who bought them to assume the victims' identities. This would trick third-party websites and give Genesis Market access to sensitive information stored within.
The Seizure and Arrests
The FBI began investigating Genesis Market, which has tens of thousands of users, in 2019. Through Operation Cookie Monster, the agencies involved "seized 11 domain names" that supported the marketplace's infrastructure. It eventually seized the marketplace as well, and a message on the site showed users that it was under the US government's control.
In the end, raids were carried out across 17 countries that netted 119 arrests. The US Treasury Department also issued sanctions against the market, calling it "one of the most prominent brokers of stolen credentials and other sensitive information."
FBI Director Christoper Wray spoke out about the operation and its success in seizing the marketplace and bringing prolific users into custody. He said it was an example of how the FBI "leverage[s] [its] technical capabilities," and demonstrates its ability to "work shoulder-to-shoulder" with foreign agencies to neutralize the tools bad actors use to perpetrate their crimes.
The DOJ is asking anyone who has been involved with the website or fallen victim to contact the FBI at [email protected].
Copyright 2023, NewsSpace.com