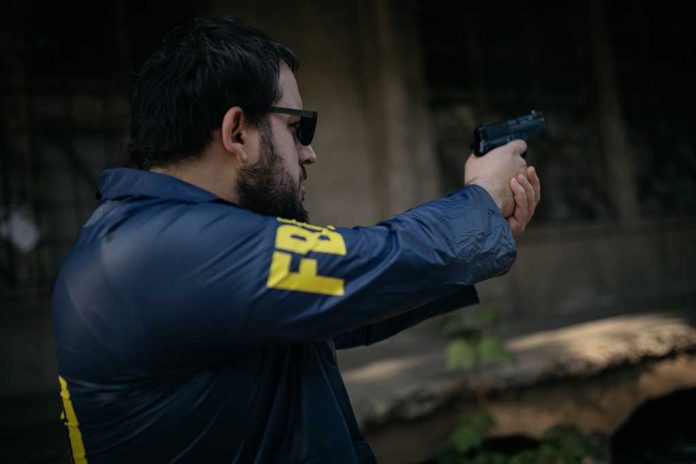 (NewsSpace.com) – New Year's Eve is typically a time for celebration in New York, as people gather to ring in the upcoming year in Times Square. However, on December 31, 2022, 19-year-old Trevor Bickford had other ideas. He reportedly traveled to The Big Apple to carry out an attack, to wage "jihad." In the end, he struck three NYPD officers with a machete. The next day, the FBI raided his home.
According to the New York Post, sources say Bickford had been on the FBI's radar since early December due to his increasing obsession with Islam. His mother is the one who allegedly called the local police to report her concerns. This information was then passed on to federal authorities, who then interviewed Bickford. It put the teen on the FBI's radar, specifically on the terrorism "Guardian Watchlist." It's unclear what, if anything, the FBI took from his Wells, Maine, home.
Reports say Bickford carried a manifesto with him and had become obsessed with Islam in recent weeks. He traveled to New York City alone on an Amtrak train. He struck two officers in the head with a large knife, later identified as a Gurkha.
This is the weapon that was recovered at the scene. https://t.co/Waaux2hUTt pic.twitter.com/EijU7QUgkQ

— NYPD NEWS (@NYPDnews) January 1, 2023
During the attack, one of the officers, Paul Cozzolino, suffered a skull fracture. He and the other police officer who was injured have been released from the hospital. Bickford was shot by one of the NYPD officers he wielded the dangerous machete at. After his arrest, he allegedly said he "wanted to kill an officer in uniform," according to ABC News. He remains in the hospital with a shoulder injury and is set to be arraigned on assault and attempted murder charges.
The FBI is working with the Joint Terrorism Task Force to investigate and get to the bottom of the nature of Bickford's attack.
Copyright 2023, NewsSpace.com