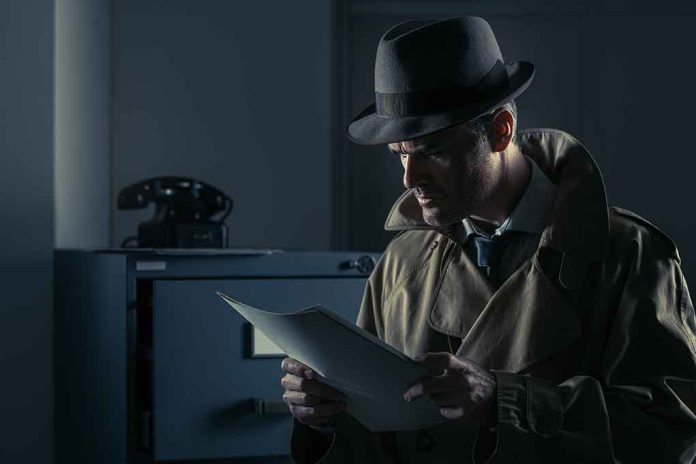 (NewsSpace.com) – The FBI has long been accused of violating its powers, particularly when it comes to its surveillance of Americans. Typically, such an invasion of privacy would require a court-ordered warrant. However, it turns out the FBI's updated rule book reveals not just that it carries out such "assessments" as it refers to them, but it collaborates with two other agencies to do so.
Eye-Opening Revelations
The 906-page rule book was written while former President Donald Trump was in office and underwent updates under President Joe Biden. The Bureau initially declined to make the guide public, but eventually relented. In doing so, it posted a redacted version that shows the Central Intelligence Agency (CIA) and the National Security Agency (NSA) mentioned in Section 20.2. However, the rest of the section is redacted, adding to the curiosity about the situation.
Investigations didn't stop there, though. The Washington Times reported that The Intercept managed to obtain an unredacted version of the 2011 rule book, which it says reveals that Section 20.2 centers on obtaining detailed information about people in what's called a name trace.
What Are FBI Assessments?
What's even more eye-opening is there is no need for a court order to obtain this information. The FBI simply needs to have a clear objective at hand and an "authorized purpose." The agency uses a loophole to carry out surveillance. Under the guise of what it calls assessments, the FBI can investigate groups or individuals without a formal accusation of wrongdoing.
FBI assessments have come under scrutiny by both sides of the political aisle. While the agency maintains it is operating to collect foreign intelligence and prevent national security issues, many don't buy it.
House Committee to Investigate FBI
Under newly-elected House Speaker Kevin McCarthy (R-CA), the lower chamber has created new committees. The Select Subcommittee on the Weaponization of the Federal Government seeks to take on the FBI and other agencies that may be abused by the Left. Further, the House Permanent Select Committee on Intelligence is looking into how normal Americans are targeted by intelligence agencies.
The Washington Times reached out to the various agencies cited. The NSA referred questions to the FBI, which refused to answer. On the other hand, the CIA said it abides by all regulations set forth to "respect the privacy and civil liberties of U.S. [sic] persons."
Copyright 2023, NewsSpace.com