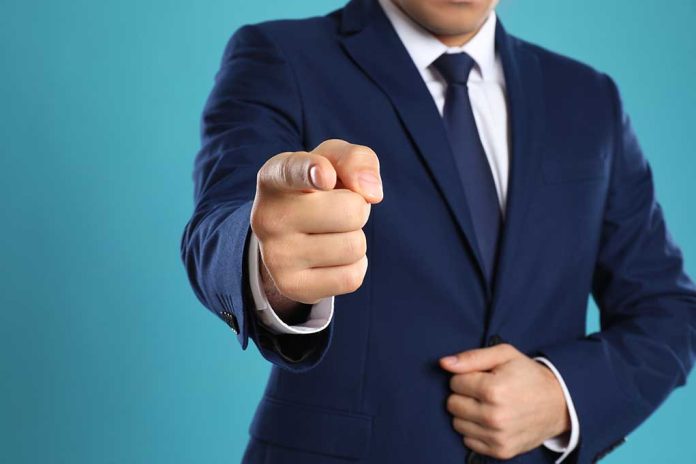 (NewsSpace.com) – In mid-November, four University of Idaho students were stabbed to death in their off-campus rental home. It took more than a month for police to arrest a suspect, leading many to believe the case was going to go cold. On December 30, Pennsylvania authorities arrested 28-year-old Bryan Kohberger in connection with the crimes. He was held in Monroe County Jail awaiting his extradition hearing. While there, he allegedly engaged in lewd behavior, according to another inmate.
Erratic Behavior
Over New Year's weekend, 50-year-old Valerie Cipollina was arrested on a domestic violence charge and reportedly put in a cell near Kohberger. Speaking exclusively to DailyMail.com, she said his behavior was strange and combative, especially towards the jail guards. He allegedly taunted them, saying he would cut them and pee on their faces if they entered his cell.
Cipollina also said that she believes Kohberger was trying to expose himself to her but couldn't because the jail cell covered his bottom half, but guards repeatedly told the suspect to put his pants back on. Kohberger was also rapping lyrics from Lil' Wayne and Bad Bunny songs. At first, Cipollina didn't recognize the man, who she described as "tall, skinny, and young-looking," but overheard guards talking about his identity.
Kohberger Extradited to Idaho
On January 2, Kohberger appeared in a Pennsylvania court where he waived his rights to an extradition hearing. He was then transported back to Idaho, where he arrived on January 4. The probable cause affidavit was released the same day, showing the evidence that authorities gathered and presented in order to officially arrest and charge Kohberger with the crimes.
The affidavit provides a wealth of information that was previously unknown and includes details about the white Hyundai Elantra police were previously seeking in connection with their investigation. It paints a picture of a person visiting the area where the deceased students lived multiple times in the months prior to the murders. That, coupled with the suspect's DNA found on a knife sheath discovered at the scene, was enough for police to seek an arrest warrant and charge Kohberger with four counts of murder in the first degree, as well as a single count of felony burglary for breaking into the home.
Kohberger is being held in Latah County Jail without bail. The judge also issued a no-contact order, prohibiting the suspect from having any contact with the families of the victims, the surviving roommates, and their friends. Kohberger has also not entered a plea. He is presumed innocent until proven guilty.
Copyright 2023, NewsSpace.com