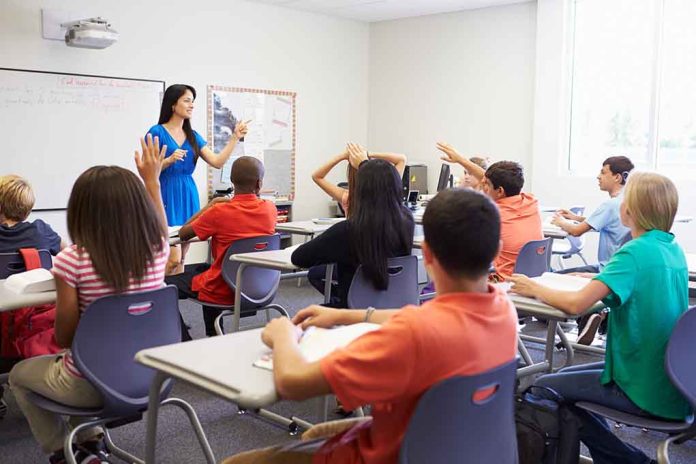 (NewsSpace.com) – In October 2022, Angelica Carrasquillo, a fifth-grade teacher at St. Stanislaus School, was arrested and charged with felony intimidation after she revealed to another student that she had a "kill list." The list purportedly named students and staff members at the Indiana school she wanted to murder. She has now been sentenced.
On Monday, August 7, a Lake County Superior Court judge sentenced Carrasquillo to 2.5 years of probation after she pleaded guilty the previous Friday as part of a plea deal. As part of the agreement, she is barred from contacting any of the victims in the case, and from working at a daycare or school while she is on probation. The court also ordered Carrasquillo to seek treatment for her mental health issues.
The school was made aware of the situation after a staff member heard a student speaking about it. Reportedly, Carrasquillo told the student that she had suicidal thoughts and had created the kill list. The principal called the teacher into the office immediately and after speaking with her, escorted her from the premises. The police weren't notified until four hours later, when she was already off the school grounds.
When pressed about the reason for creating the kill list in the first place, Carrasquillo initially said it was all a joke. Eventually, the former St. Stanislaus School teacher said she was struggling with mental health issues and the students refusing to listen to her further exacerbated the situation. She also said she experienced trauma in high school. While Carrasquillo allegedly revealed one name — that of a student — on the list, she didn't go into further detail about who else was on it, according to WTHR-TV.
If Carrasquillo completes her probation with no issues, she can petition the court to reduce her felony conviction to a misdemeanor.
Copyright 2023, NewsSpace.com