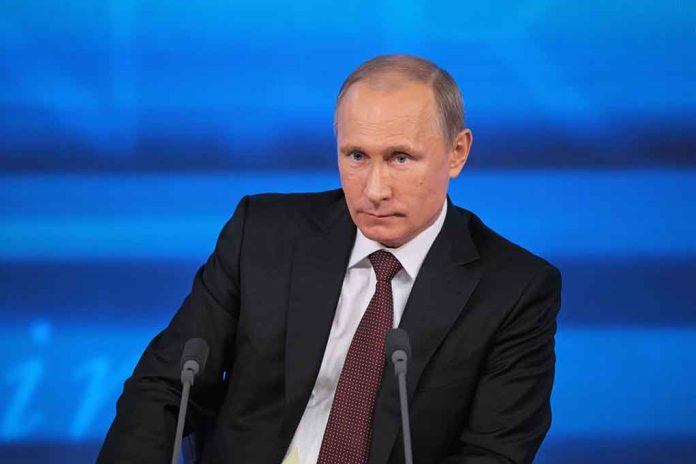 (NewsSpace.com) – Russia is no stranger to pushing boundaries and invading other countries' airspace. It has routinely carried out surveillance in areas where it's prohibited from entering without prior authorization. The most recent event had two nations scrambling fighter jets to intercept Russian aircraft.
On Tuesday, March 14, an Antonov 148 (AN148) military transport and Russian IL78 Midas approached NATO airspace near Estonia. In response, both the United Kingdom and Germany hurried to get their fighter jets airborne to intercept both aircraft. This is the first time the two have worked together to carry out such action.
UK, German jets scrambled to intercept Russian plane near Estonia https://t.co/NL291VzciM pic.twitter.com/ArwzcTZQsR

— New York Post (@nypost) March 15, 2023
According to a press release by the UK government, it dispatched a Royal Air Force FGR4 Typhoon to join a German Air Force twin-engine Typhoon, first to escort the IL78 Midas after it failed to communicate. Then, the two were re-tasked to intercept and escort the AN148. In a statement, James Heappey, Minster for the Armed Forces, said the joint deployment "clearly demonstrates [their] collective resolve to challenge any potential threat to NATO's borders, whilst demonstrating [their] combined strength."
Russia also angered the United States the same day when two of its Su-27 aircraft approached, taunted, and then damaged a drone that was carrying out routine operations over international waters. The government released the footage from the unmanned MQ-9's camera showing a Russian aircraft colliding with it.
BREAKING: The aerial footage of the Russian fighter jet and a US drone colliding has just been released by the United States Military.

– Communications were lost for a couple of seconds with the drone just as the image gets pixelated.
– When the video feed resumed it's clear… https://t.co/NJqOZPBvWS pic.twitter.com/NDYgtZqfvW

— Brian Krassenstein (@krassenstein) March 16, 2023
The $32-million drone was damaged to the extent that the US had to bring it down in the Black Sea, and it's unknown if they'll be able to recover it. The US European Command (EUCOM) issued a press release detailing the incident, with US Air Force Gen. James B. Hecker calling it an "unsafe and unprofessional act" by the country. It's highlighted as merely one incident in a "pattern of dangerous actions" carried out by Russian pilots. EUCOM warned this type of action could eventually lead to an eventual "miscalculation" and potentially an "unintended escalation."
Copyright 2023, NewsSpace.com