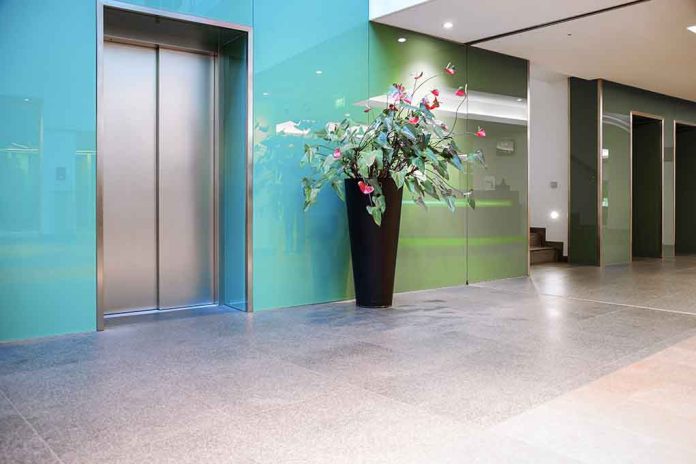 (NewsSpace.com) – Millions of people visit Bali, Indonesia, each year, because of its lush, tropical climate that draws visitors from all over the world. Luxury resorts dot the province, drawing in tourists who want to vacation in style. Employees at the resorts often work for low wages, despite the money the locations bring in each year. Five housekeepers working at Ayuterra Resort recently lost their lives when an elevator they were on plunged into a ravine.
The Accident
On September 1, around 1 p.m., five housekeepers were in a glass elevator lift at the Ayuterra Resort in Ubud, when the cable snapped, dropping the enclosure nearly 300 feet into a ravine below. Witnesses to the accident described it as a loud crash as the elevator careened down its track.
Two of the victims reportedly died upon impact, while the other three succumbed to their injuries later on at a local hospital. All were from Indonesia.
The victims were:
Kadek Hardiyanti, 24;
Kadek Yanti Pradewi, 19
Ni Luh Supernigsih, 20;
Sang Putu Bayu Adi Krisna, 19; and
I Wayan Aries Setiawan, 23.
According to Tribun-Bali.com, the elevator used to operate on three sling ropes, but at the time of the accident, it was only using one, a deliberate decision reportedly made by the owner. The police are currently investigating the accident, with Made Uder, the chief of Ubud's force, said the "safety wedge or brake did not function," which caused the elevator to slide "downwards at [a] high speed."
Deputy Governor Cok Ace said he had reviewed the permits for the lift, which were inspected eight months ago and deemed safe for use, a fact he said will be listed in the investigation. For now, authorities are refraining from speculation and assumptions and doing their due diligence to carry out a comprehensive probe, including looking into why there was no secondary safety measure. The resort does face sanctions if the investigation reveals negligence as the cause of the accident.
Payouts
Reports indicate that laborers at the Ayuterra Resort and similar locations nearby are not paid very well. In fact, some who start at the age of 18, make less than $10 per day.
The resort has offered to pay for the victims' funerals as well as other undisclosed expenses. Families of the deceased were asked to sign a waiver stating they could not take legal action. In return, they would receive $2,600 each. The government insurance agency also paid out more than $10,000 to each of the families.
Resort guests have been moved to another location while the investigation is ongoing.
Copyright 2023, NewsSpace.com