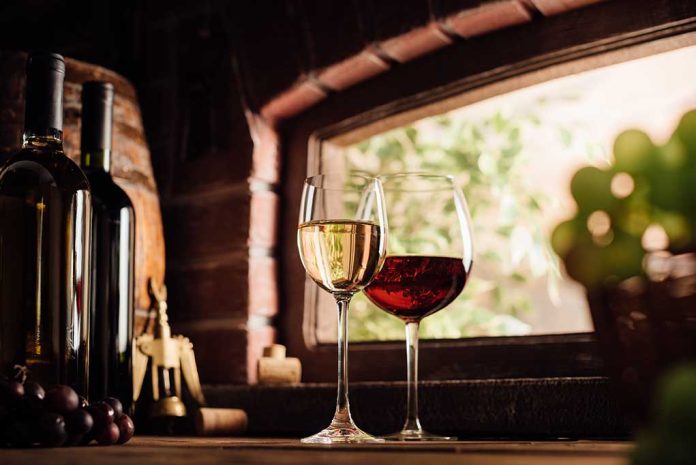 (NewsSpace.com) – When a flash flood occurs, there is normally an explanation behind it, stormy weather, for one, can bring on the raging currents. However, what one doesn't expect is to step outside and see a sea of red rushing down the streets. Yet, that's exactly what happened in Portugal recently, and a local distillery is to blame.
On Sunday, September 10, residents in São Lourenço de Bairro had quite the surprise as torrents of red wine covered the streets. It turns out that two storage tanks at Destilaria Levira burst, sending the tasty alcoholic beverage out into the village. All in all, the distillery ended up with a loss of nearly 600,000 gallons. It apologized to the residents and promised it would pay for the costs of cleanup, damage, and repairs.
Fortunately, firefighters were able to divert the wine to a nearby field, avoiding contamination with the river. While nobody was injured in the unusual flash flood, it did manage to enter at least one cellar.
Destilaria Levira attributed its excess storage to a European crisis that has led to an excess of wine. In Portugal, consumption of the beverage is down by a stunning 34%, mostly because of inflation driving the prices higher, according to the European Union. It's also down in Germany (22%), Spain (10%), Italy (7%), and France (15%). Yet, wine production is on the rise. The resulting crisis has caused a hardship for many wine producers on the continent. Therefore, many in Portugal and France are turning to alternate measures, to turn the wine into biofuel. France is planning to destroy tens of millions of gallons of the alcohol, spending more than $200 million to do so.
The distillery is investigating the cause of the breach of the two tanks and extended its thanks to the area firefighters who helped in efforts to corral the booze. The entire incident lasted around an hour.
Copyright 2023, NewsSpace.com