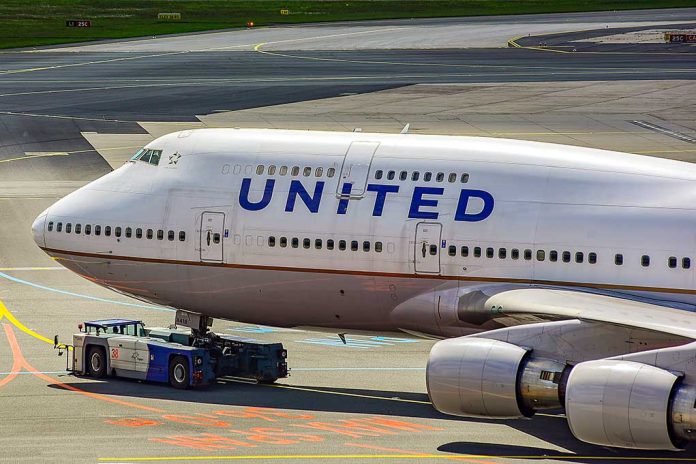 (NewsSpace.com) – Kayleigh Scott first made headlines as a transgender woman in a United Airlines commercial aimed at promoting the Trans Day of Visibility. She then gained popularity as an activist who regularly talked about her transition and wanted to help others in her shoes. Sadly, she passed away at the age of 25.
Transgender flight attendant Kayleigh Scott — who gained fame after appearing in a United Airlines commercial — was found dead Monday in her Colorado home. She was 25.
Such a tragic loss 💔 pic.twitter.com/ODfS7kyEVx

— Denise Breen 🖖🏳️‍⚧️ (@DeniseMBreen) March 24, 2023
On Monday, March 20, Scott took to Instagram and Facebook, posting a goodbye to her friends and family. Later that day, she was found dead in her Colorado home. It's suspected she died by suicide, but there has been no official medical determination as of the time of writing.
In her post, Scott wrote apologies for not being better or stronger. She said she was leaving because "of [her] own ability to [herself] for the better." The message sparked fear among her followers and her loved ones, who called authorities to request a wellness check. There was speculation that she had been suffering from depression after a post where she wrote about her struggles in finding happiness, "I'm begging 2023 to be better to me. Please."
Scott's sister, Ashley, and her mother, Andrea Sylvestro, both confirmed her death. Ashley commented on her sister's Instagram post, while Sylvestro wrote her own message on Facebook honoring her daughter. In it, she reveals how "unbelievably proud" she is of Scott and described her as a "beautiful, eloquent, compassionate, courageous beautiful soul!"
In 2020, Scott credited United Airlines and her coworkers with having the confidence to come out and live "confidently." It's not clear if she still worked with United Airlines at the time of her death.
Police are still investigating Scott's death and have not commented on her case.
If you're struggling with thoughts of suicide, know that there is help out there. Text or call 988, or chat with someone at 988lifeline.org.
Copyright 2023, NewsSpace.com