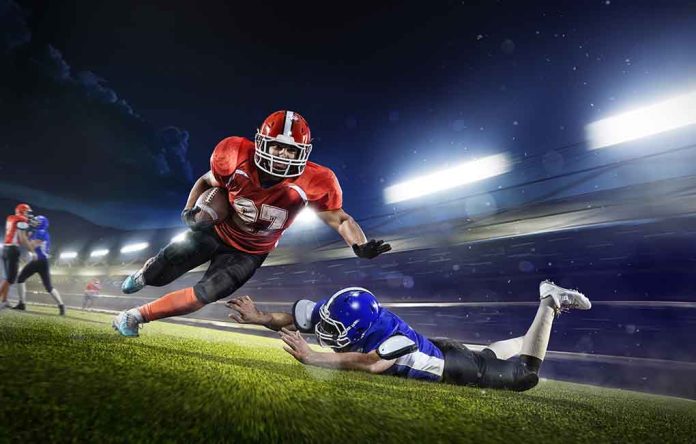 (NewsSpace.com) – Kyle Limper was a seemingly healthy teenager from the Kensington neighborhood of Philadelphia, Pennsylvania, who loved to play sports and dreamed of playing college football and becoming a crime scene investigator one day. Unfortunately, those dreams were cut short.
On April 24, Philadephia's local Fox 29 reported that Limper's parents took their son to urgent care for treatment after he complained about back pain that wouldn't go away. Doctors sent the 16-year-old home with instructions to return in a "couple of days" if his condition didn't improve — it didn't.
Days later, emergency services rushed the boy to the hospital by ambulance because he couldn't even stand. Doctors discovered Limper had leukemia, and his organs were failing. Kyle Limper lost his life to the disease within the day.
The National Cancer Institute defines leukemia as a broad term for a spectrum of blood cancers. The disease typically affects adults over 55 years old, but the institute also said leukemia is the most common cancer in children under 15. The news about Limper didn't specify exactly what type of leukemia ravaged the teen. The high school student and athlete seemed to be a healthy and fit boy who liked to stay active. He'd even achieved a perfect attendance record at school. There didn't seem to be any clues about Kyle's insidious condition prior to the lingering back pain.
The boy's father, Ken Limper, said they had no idea he was sick. The Daily Mail reported he said his son "touched more lives" in 16 years than most people do "in a lifetime." He asked everyone who cared about his child and anyone following the story to "live good for him" because that's what Kyle would have wanted. His mom, Jodi Taffe, is devastated by the loss of her child, had a hard time putting her feelings into words. She told the local news that her feelings were "indescribable."
Copyright 2023, NewsSpace.com