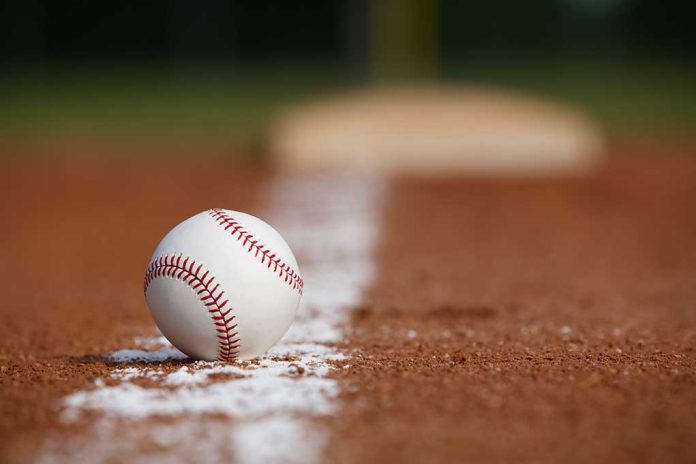 (NewsSpace.com) – Trevor Bauer made a name for himself in Major League Baseball (MLB) as a starting pitcher who won the Cy Young Award. He played for several prominent teams, including the Arizona Diamondbacks, Cincinnati Reds, Cleveland Indians, and the Los Angeles Dodgers. In 2021, a woman came forward and accused the pro-ball player of sexually assaulting her. He was then suspended from the league and eventually let go. Since then, more women have come forward with their own allegations. Now, he's speaking out about one of the cases.
Bauer, who is now playing for the Yokohama DeNA Baystars, recently posted a video to social media. In it, he releases some damning text messages that were reportedly obtained during the discovery part of the lawsuit that Lindsey Hill filed against him. They seemingly take aim at getting a financial settlement out of him, including one that reads "Being an absolute W—E to get in on his 51 million." Another says "Im [sic] going to his house wednesday [sic]. I already have my hooks in. You know how I roll." She even allegedly refers to him as her "[n]ext victim."
According to the lawsuit, Hill accused Bauer of becoming abusive during consensual sexual encounters where she claimed he choked her until she was unconscious and sodomized her. These incidents reportedly took place on two separate occasions in 2021. Hill's attorney, Bryan Freedman, said in a statement that she "did not consent to be punched in her face, punched in her head, [or] punched in her buttocks." Bauer sued her for defamation, which set off a countersuit.
The two have agreed to dismiss their lawsuits, with neither party paying a dime to the other. Bauer said in posting the texts that he's trying to clear his name and get on with his life.
In 2021, the MLB suspended Bauer for a whopping 324 games, which was later reduced to 194 under the league's domestic abuse policy. While he is currently playing in Japan, he is now able to rejoin the MLB if he wants — and if any team wants him.
Copyright 2023, NewsSpace.com