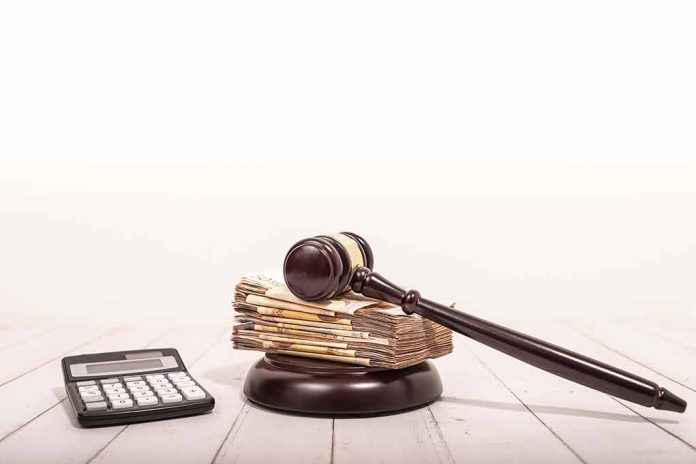 (NewsSpace.com) – In 2015, the Supreme Court issued its decision in Obergefell v. Hodges, legalizing same-sex marriage nationwide. That same year, Kim Davis, a Rowan County, Kentucky, clerk refused to issue licenses to same-sex couples, stating it was a violation of her religious convictions. Several of those she denied sued, and now a jury has decided she must pay at least one of them.
In March 2022, US District Judge David Bunning ruled that Davis violated the constitutional rights of two couples. It took more than a year for the jury trials to take place to determine damages. David Moore and David Ermold were one of the couples denied, Will Smith and James Yates were the other who sued. While a jury denied Smith and Yates any damages, Moore and Ermold were luckier. They were awarded $50,000 each; Davis must pay a total of $100,000.
However, the legal battle doesn't end there. The attorney representing Davis, Mat Staver, plans to appeal the decision and has said it creates a path for the case to go all the way to the Supreme Court. If that happens, Staver plans to argue in favor of overturning the Obergefell decision. But, first, they have to get the case before the court. In 2020, the SCOTUS denied Davis' attorney's appeal.
Joseph Buckles, an attorney representing Moore and Ermold, was pleased with the decision because the jury awarded the amount they were seeking. Buckles said the couple's names can't be searched without being tied to Kim Davis, and the exchange with her in 2015 took a toll on their mental health. He explained that the decision is more about his clients' right to get married over Davis' religious convictions.
After repeatedly denying same-sex couples their marriage licenses, Davis spent time in jail for contempt of court. She stood by her religious beliefs that the union should only take place between a man and woman. She subsequently lost her bid for reelection.
Copyright 2023, NewsSpace.com