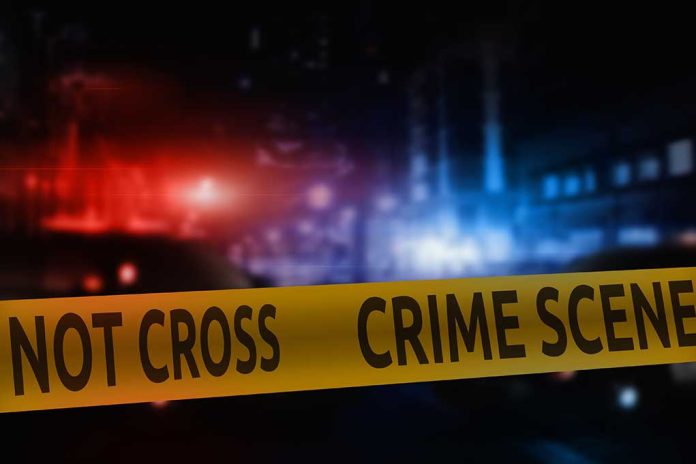 (NewsSpace.com) – Law enforcement works around the clock to keep criminals off the street. Child predators are always at the top of the list of the most sought-after offenders for the atrocious nature of their crimes. In most cases, detectives do their due diligence in securing the evidence needed to take suspects into custody — but sometimes, they goof up. That's what happened recently in Connecticut when officers were looking for a former Planned Parenthood employee.
Police in New Haven said they had been investigating incidents involving child pornography. When they went to arrest a suspect, they got the address wrong. Rather than raiding Timothy Yergeau's apartment, which was on the second floor of a complex, authorities instead went to a woman's home on the third floor. At the time, her two children, ages 4 and 20, were home. They wasted no time in handcuffing her. Police soon realized they had the wrong person and proceeded to the correct apartment, where they seized evidence. However, the damage was done.
A botched police raid ended in a woman getting handcuffed before police realized they were in the wrong apartment. https://t.co/Pk1tKFNweF

— WFSB Channel 3 (@WFSBnews) April 18, 2023
Four days after that botched raid, authorities were again called to Yergeau's apartment. This time, for a report of a deceased person — Yergeau himself. The police chief, Karl Jacobson, confirmed that the man who died "was definitely the suspect" they were looking for and said that he "committed suicide," according to the New Haven Register. He also said that he watched the bodycam video, and while officers did have the wrong apartment, they "did a great job talking to her and making it right."
Yergeau first hit the radar in July 2022, when an IP address receiving or sending inappropriate photographs or videos of children pinged at his address. It pinged there three more times up until October 2022. Yergeau is a former Planned Parenthood official and has also worked with the Long Wharf Theater.
The woman who was mistakenly handcuffed has filed a complaint against the New Haven police, who have issued an apology. The internal affairs department is investigating the incident.
Copyright 2023, NewsSpace.com