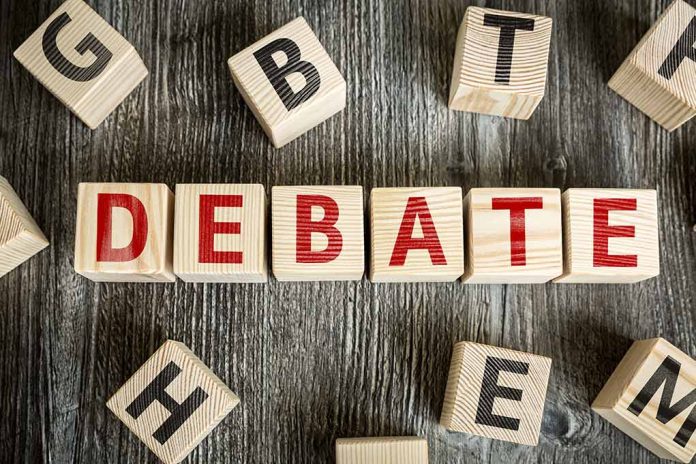 (NewsSpace.com) – Coastal Governors Gavin Newsom (D-CA) and Ron DeSantis (R-FL) have exchanged barbs for months. The two have fundamentally different ways of running their respective states. Newsom has been challenging his counterpart to take him on in a debate since last year. Now, it looks like it will finally happen.
On Monday, September 25, Fox News announced that the pair had agreed to a 90-minute debate on November 30 in Georgia. Host Sean Hannity will moderate and said he's "looking forward" to seeing the two take place in "an informative debate about everyday issues and governing philosophies that impact the lives of every American."
While the debate has been in the works for the past two months — DeSantis agreed to take on Newsom over the summer — the pair disagreed on the specifics. It's still not clear what format the debate will take, but the network has promised to release more information closer to the date.
Some of the debate rules the two men disagreed about were whether or not to hold the event in front of a live audience and if they should have an opening video or live remarks at the beginning of the debate. Spokespeople for both sides have said the two are looking forward to the match-up.
As far as leadership styles go, the pair couldn't be different. DeSantis is a staunch conservative; Newsom is a progressive. Both have run ads in their competitor's state bashing their policies. DeSantis highlighted San Francisco, saying the once vibrant city has "collapsed," while Newsom ran television ads saying "Freedom is under attack" in Florida.
Both also have their eyes on the presidency. DeSantis is running for 2024, and Newsom could enter as early as 2028. The debate is likely to propel these two even further into the spotlight, but whether it will help or hinder their profiles is yet to be seen.
Copyright 2023, NewsSpace.com