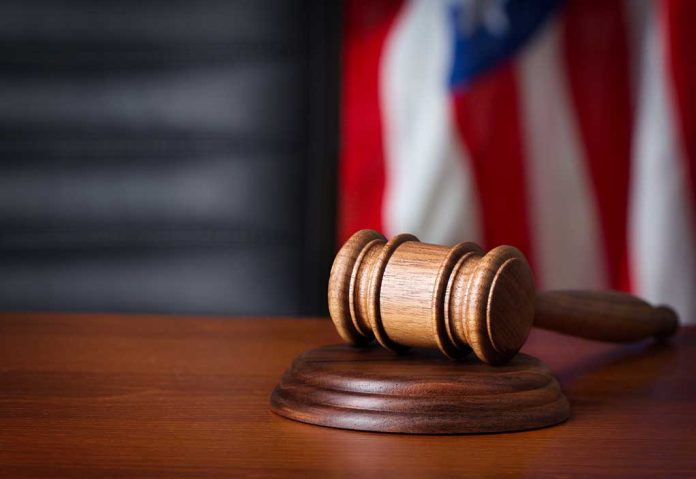 Ex Police Officer Pleads Guilty in George Floyd Case
(NewsSpace.com) – The world watched in horror as a Minneapolis police officer, Derek Chauvin, knelt on George Floyd's neck for over nine minutes until he passed out and died while three other officers watched in May 2020. Federal prosecutors convicted all four officers for violating Floyd's civil rights, and all four faced state charges. Now, nearly two-and-a-half years later, one of them pleaded guilty to charges related to his role in the May 2020 incident.
Former Minn. police Ofc. J. Alexander Kueng pleaded GUILTY to state charges of aiding & abetting 2nd-degree manslaughter in the killing of George Floyd. pic.twitter.com/4i9NbMlcaF

— Ben Crump (@AttorneyCrump) October 24, 2022
On October 24, J. Alexander Keung pleaded guilty to aiding and abetting second-degree manslaughter. The deal removed an aiding and abetting second-degree intentional murder from the docket that could have put the ex-officer in jail for a long time. Instead, Keung's plea agreement calls for a 3 1/2-year prison sentence.
Tou Thao waived his right to a jury trial on manslaughter and aiding and abetting charges, opting to have his case heard by a Minnesota judge. He also waived his right to testify on his behalf. The judge overseeing his case will review statements and evidence and decide Thao's fate. If he finds Thao guilty of manslaughter, the aiding and abetting charges will be dismissed.
A Minnesota jury found Chauvin guilty of murder in 2021, giving him 22 1/2 years in prison, and Thomas Lane pleaded guilty in May 2022 and received a three-year sentence.
Copyright 2022, NewsSpace.com