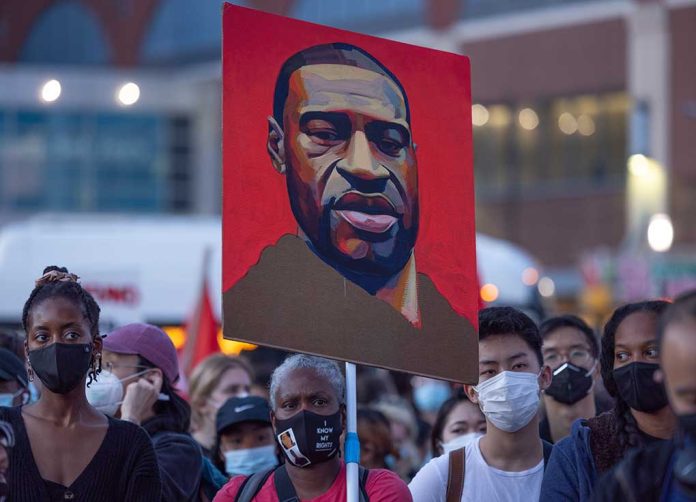 George Floyd's Family Sues Kanye West for $250M Over Comments
(NewsSpace.com) – Kanye West is in the news a lot lately for making some questionable decisions. Whether he's handing out "white lives matter" shirts to homeless people or getting kicked off of social media for anti-Semitic remarks, Ye just can't seem to drum up any positive news coverage. To add to the artist's troubles of late, the family of George Floyd filed a massive lawsuit over allegedly defamatory statements he made on a podcast.
New: The mother of George Floyd's daughter has filed a $250 million lawsuit against rapper Kanye West following his recent comments. https://t.co/Q0dT3i5tP1

— philip lewis (@Phil_Lewis_) October 18, 2022
On October 18, Florida's Witherspoon Law Group announced a $250 million case against West stemming from comments he made during a now-deleted podcast. Attorney Kay Harper Williams has partnered with the firm Dixon & Dixon Attorneys at Law to sue for the family. The rapper claimed Floyd died of a fentanyl overdose and Derrick Chauvin, the man currently in prison for Floyd's murder, never put his knee on the decedent's neck.
The statements, according to the family's lawyers, are not only untrue, but constitute defamation. They claim Floyd's daughter is suffering unnecessary trauma over the claims, which creates an unsafe and unhealthy environment for a child.
The suit alleges West made the statement to promote his brands, using hyperbole and false accusations to increase his own market value and that of his business associates and companies. It also states the language West used toward Floyd was "repugnant."
Copyright 2022, NewsSpace.com