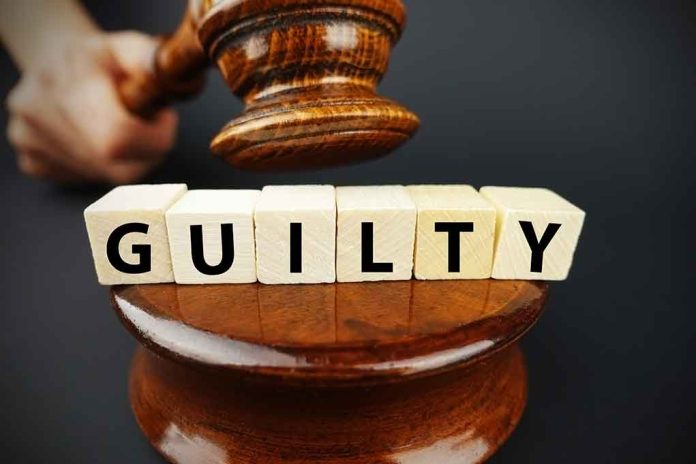 (NewsSpace.com) – There's a lot of focus on child grooming these days, with lawmakers trying to enact legislation that protects this vulnerable population. However, many fall victim to predators who take advantage, and that's exactly what happened to a teenager in Cheshire, England.
Georgia Bilham reportedly met a 14- or 15-year-old girl on Snapchat back in 2017 and proceeded to engage in a relationship with her, but there was a catch. The victim thought she was speaking to a man named George Parry. Bilham, a minor herself at the time, was able to fool the teen by asking her to remove her glasses when they were together. Since she's short-sighted, she was basically unable to see much more than a blur without her spectacles. Further adding to the confusion, Bilham wore a hoodie with the hood up whenever she was around the teen, claiming to have social anxiety.
The relationship continued for some time, with the teen initially thinking something was "weird" about Bilham and blocking her on the app. Eventually, the pair continued what was deemed a "toxic" relationship and reportedly engaged in sexual activity. The scheme came to light after a car crash when a police officer revealed that George Parry was, in fact, Georgia Bilham. She eventually admitted that she was caught in a "web of lies" but believed the teen knew she was female. Bilham also denied getting any kind of gratification out of the deception.
Authorities originally charged Bilham with eight counts of assault and nine counts of sexual assault, but a court only found her guilty of one. The victim, now 20, spoke out about the incident and said she "felt sick with shock" when she found out that "George wasn't real" and it was Georgia instead.
Bilham is due to return to court on July 19 for sentencing, but the court mandated that she be placed on the Registry for Sex Offenders immediately.
Copyright 2023, NewsSpace.com