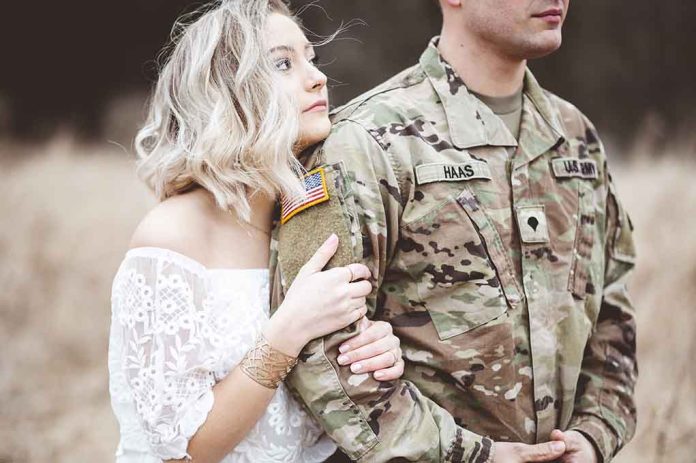 US Government Issues RIDICULOUS Message To Soldiers' Families
(NewsSpace.com) – In 2021, the Department of Defense (DOD) called its new compensation package for recruits "robust." The world's largest employer boasted its pay and benefits package was both "competitive and healthy." Why, then, is the Army suggesting service members apply for food stamps?
On August 15, Sgt. Maj Michael A. Grinston wrote a release for the country's largest military force outlining the service's Financial Readiness Program (FRP). Soldiers aren't simply given advice on personal budgeting and spending, they take courses throughout their careers. The release reminded service members of the other benefits available to them as well, including a nod to the Supplemental Nutrition for Needy Families (SNAP) program, commonly referred to as "food stamps."
This week, I sent an email to the force. As all of us deal with inflation and the cost of goods, it was a reminder that there are a lot of programs available to help. 🧵/ https://t.co/ZY0CJlcSIj

— SMA Michael Grinston (@16thSMA) August 18, 2022
America's service members and their families are feeling the crush of inflation just like everyone else. SNAP is a way for them to make ends meet and feed their families. The latest data from 2019 estimates approximately 22,000 military families are participating in SNAP. According to Feeding America, upwards of 160,000 enlisted service members experience food insecurity. A survey of food banks found about half of them were serving active duty military members.
While it's great that the assistance is there for soldiers who need it, the fact that so many have to use it is troubling. And it begs the question: why are troops' salaries so low that officials are recommending the men and women who protect this country apply for food stamps?
Copyright 2022, NewsSpace.com