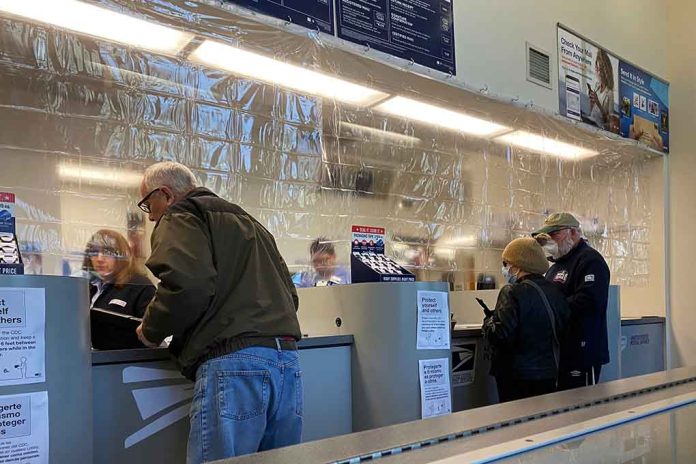 (NewsSpace.com) – The United States Postal Service (USPS) will charge more to deliver packages this holiday season, which could, in some cases, hike rates by nearly $7. The agency announced the changes in a statement, noting that peak season increases are vital to its extended operations.
The Postal Service's board of governors approved a peak-season plan to up the costs of commercial and retail parcels from early October through late January to capture the bustling holiday shopping season when packages crisscross the country. https://t.co/vGQ4kDrrUp

— The Washington Post (@washingtonpost) August 10, 2022
The jump in cost is different depending on not only how far a package is going but where it originates. Commercial shippers using Priority Mail, for example, will see a rate increase of $6.50 for the heaviest packages going the furthest but will pay less than retail shippers for lighter parcels traveling shorter distances.
First Class Mail follows similar guidelines, with commercial shippers paying less than retail across the board. Overall, the rate increase for most packages may not be significant enough for many people to notice. Shipping up to 10 pounds to the same or a neighboring postal zone will only cost 25 cents more for businesses and 28 cents more for individuals.
The USPS' price hike is nothing new — it increases prices for the holiday season every year. This year's increase won't go into effect until October 2, 2022, and will remain in force through January 22, 2023. The agency emphasizes that the changes are in line with the competition.
Copyright 2022, NewsSpace.com