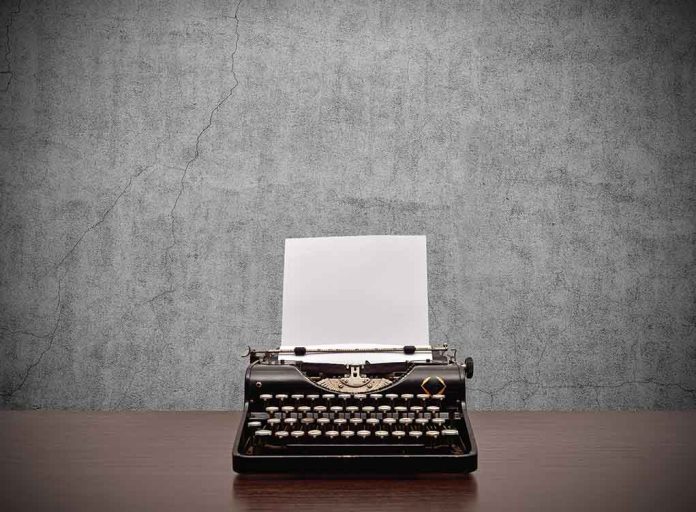 (NewsSpace.com) – J.K. Rowling shot to fame more than 20 years ago with the publication of her "Harry Potter" books. Millions snatched up the novels wanting to follow along with the wizard and his cavalry of friends and see what they got up to next. In the past few years, however, she's found herself at the center of controversy simply because she chooses to be honest about her views on gender and sexuality. Now, an artist is giving fans the chance to own the books without the author's name printed on the spine.
A 23-year-old transgender artist from Canada, Laur Flom, has decided to offer "Harry Potter" fans a new way to own the book series. J.K. Rowling's name is removed entirely from the tomes. In addition to removing the cover and re-binding the pages with an artistic one, Flom also makes sure Rowling's name doesn't appear on the copyright or title pages.
A Canadian trans artist is taking JK Rowling's name off of "Harry Potter" books and reselling them without it following the debate about the writer's views on trans issues. https://t.co/2FyXcyLCjl

— Yahoo (@Yahoo) January 13, 2023
"The project is spurred by her transphobia," Flom said, according to a recent Fox News report, though the artist admits to being a fan of the books while growing up. Rowling has said a number of times that she supports transgender people; she just sticks firmly to her beliefs and said "it isn't hate to speak the truth." In 2020, she also criticized an opinion piece for referring to women as "people who menstruate," striking a chord with many who agreed with her statement. As recently as December, Rowling has defended her stance, saying it hasn't changed.
'People who menstruate.' I'm sure there used to be a word for those people. Someone help me out. Wumben? Wimpund? Woomud?

Opinion: Creating a more equal post-COVID-19 world for people who menstruate https://t.co/cVpZxG7gaA

— J.K. Rowling (@jk_rowling) June 6, 2020
Flom seeks out secondhand copies of the book to repurpose, but buyers shouldn't expect to pay retail prices. It takes the artist around 12 hours to re-bind each copy. One book goes for $170; those who want the whole set can purchase it for $1200. Flom said part of the proceeds is donated to transgender charities.
Copyright 2023, NewsSpace.com