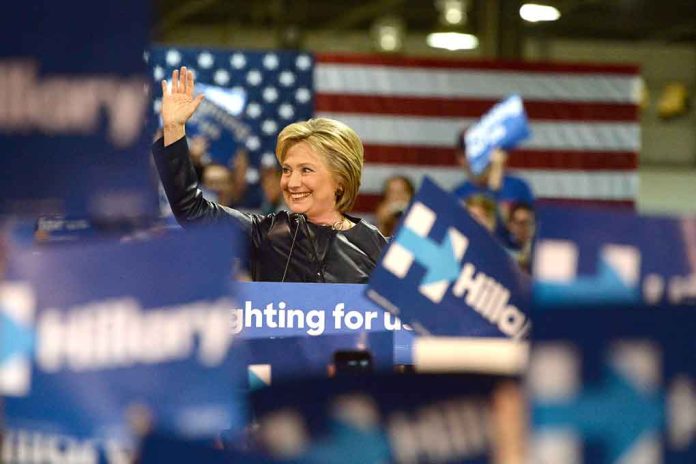 Hillary Announces Plans for 2024
(NewsSpace.com) – Former presidential candidate Hillary Clinton recently cleared the air about her future. She confirmed to journalist Nora O'Donnell that she won't make a run for the White House in 2024 and will instead continue focusing on activism and projects in the private sector.
The lengthy interview covered far more than just questions about the next race for the Oval Office; but the announcement, which isn't a new position for the former secretary, definitely took center stage.
She's Not Done With Politics
Clinton experienced two devastating losses on the national stage. In both 2008 and 2016, the former first lady went into the primary season as the Democratic Party's presumptive nominee. She conceded her first run to former President Barack Obama, who at the time was a junior senator and rising star in the party. She lost to former President Donald Trump in the next after a brutal primary with Senator Bernie Sanders (I-VT) that nearly split the party in two. With her long history of trying, however, many believed the woman whose emails may be as famous as she is might give it another shot. That is not the case.
While Mrs. Clinton made it clear she won't seek the office a third time, she also claimed she was going to do whatever she can to make sure that former President Donald Trump, should he run, be soundly defeated. Specifically, Clinton took aim directly at the Republican Party, urging it to "get a backbone" when it comes to the ex-POTUS. She contends her former rival is unfit for office, and the party and the nation need to stand behind President Joe Biden.
A Storied Career
Hillary Rodham Clinton served as first lady not only in the White House, but also in the Arkansas Governor's mansion. After President Bill Clinton's administration ended, the couple moved to Westchester, New York. She soon ran for office and became the first former FLOTUS to win a seat in the US Senate.
After losing the tough contest to Obama in 2008, the new president appointed Clinton Secretary of State. The move put a former first lady in the presidential line of succession for the first time in history. Her time in the position was not without controversy. On September 11, 2012, her response to terrorist attacks on the diplomatic outpost in Benghazi plagued her for years. Then there was the infamous email scandal that many historians credit for her loss to Trump.
While it looks as though she will not run for office again, it's clear she doesn't intend to disappear.
Copyright 2022, NewsSpace.com