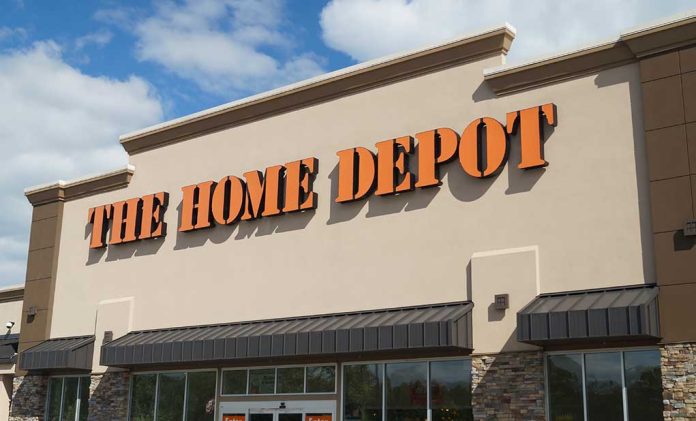 (NewsSpace.com) – Shoplifting is a pretty common crime. In 2021, for example, there were more than 500,000 incidences. Store employees are usually told to report the crime when they see it happen but not to confront the alleged thief because it can be dangerous. However, even when equipped to handle the problem, it can prove deadly. Such an incident recently happened in Almeda County, California.
On Tuesday, April 18, a loss prevention employee at a Pleasanton, California, Home Depot approached a customer he suspected of stealing. As reported by ABC7, the suspect, 32-year-old Benicia Knapps, was allegedly trying to escape through the store's back loading dock with a product she hadn't paid for. In the encounter, she shot 26-year-old Blake Mohs, then ran out to the parking lot where a getaway car was waiting. Mohs later died at the hospital.
A Home Depot employee was killed while trying to stop an alleged shoplifter who shot him for confronting her when she took a battery charger, police said. https://t.co/7EKfO3EH1Z

— FOX 11 Los Angeles (@FOXLA) April 19, 2023
According to an update by the Pleasanton Police Department on Facebook, police arrested Knapps and her getaway driver, 31-year-old David Guillory. They were arrested just minutes after the shooting. Knapps' 2-year-old child was also inside the vehicle and turned over to family members. The suspect insisted her gun went off accidentally and she didn't mean to shoot Mohs.
Authorities located an abandoned gun near the Home Depot and the location where Knapps and Guillory were pulled over. It's unclear if it was the weapon used to shoot Mohs.
Law enforcement is charging both of the suspects with multiple counts, including robbery, conspiracy, murder, and child endangerment, for having the toddler in the vehicle at the time of the crime and escape.
Home Depot released a statement about Mohs' death, calling it a "senseless tragedy," and expressing its condolences to his friends, family, and loved ones. Mohs was due to get married this August.
The store reopened on Wednesday with additional security, including an armed guard.
Copyright 2023, NewsSpace.com