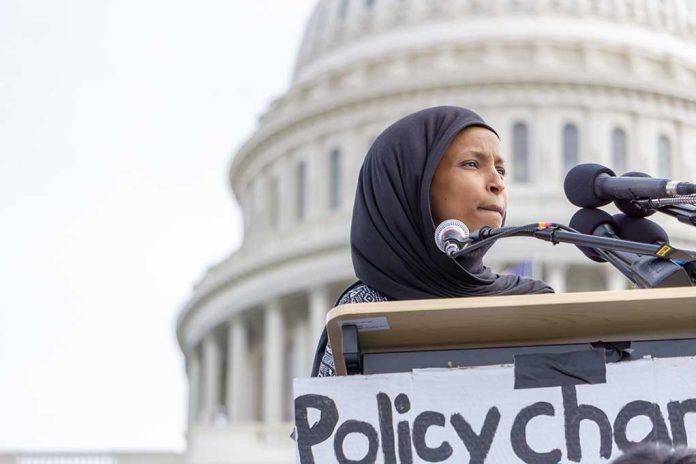 (NewsSpace.com) – Representative Ilhan Omar (D-MN) has been mired by controversy for years for her perceived antisemitic comments. She was also the focus of House Speaker Kevin McCarthy's (R-CA) impassioned speech about removing several Democrats from their committee assignments when he assumed the leadership role in the Lower Chamber. Omar, who served on the Foreign Affairs Committee, also met pushback from thousands of Rabbis who reached out to McCarthy in favor of her removal.
Mixed Reactions
On Monday, January 30, the Coalition for Jewish Values wrote a letter addressed to Speaker McCarthy and House Minority Leader Hakeem Jeffries (D-NY) requesting that the Lower Chamber "follow through on Mr. McCarthy's pledge" to remove Omar from the Foreign Affairs Committee. The group, which represents more than 2,000 rabbis in the United States, insisted it's "not a political matter, but one of moral conscience" that is necessary to restrain the rising level of antisemitic speech.
The coalition revealed they had previously written to former House Speaker Nancy Pelosi (D-CA) to ask the same of her.
In December, several Jewish-American groups posted a statement in favor of keeping Omar on the committee. They said the "accusations that she is antisemitic or anti-Israel" were "false." They further explained that they didn't agree with "some of Congresswoman Omar's opinions" but insisted they didn't merit her removal.
History of Antisemitic Statements
In 2019, shortly after Omar took office, she drew ire from both sides of the aisle when she posted a tweet seemingly perpetrating a stigma about Jewish people and money. Rep. Greg Steube even introduced a House Resolution condemning her words. She later apologized, but the comments didn't stop there, either.
In 2021, she compared the US military operations to attacks carried out by terrorist groups, specifically the Hamas and Taliban. She has also reportedly made statements in criticism of a pro-Israel lobby.
House Votes to Remove Omar
On Thursday, February 2, the House held a vote to remove Omar. The measure to oust her passed along party lines in a 218 to 211 vote. Representative David Joyce (R-OH) abstained by voting "present." According to The New York Times, McCarthy defended the movement following Omar's removal, saying in a statement the vote wasn't a "tit for tat" move; it was in response to her prior statements. Rep. Mike Lawler (R-NY) agreed with this sentiment, saying, "Words matter. Rhetoric matters" and that Omar "is being held accountable for her words and her actions"
It's not immediately clear who will take her seat on the Committee.
Copyright 2023, NewsSpace.com