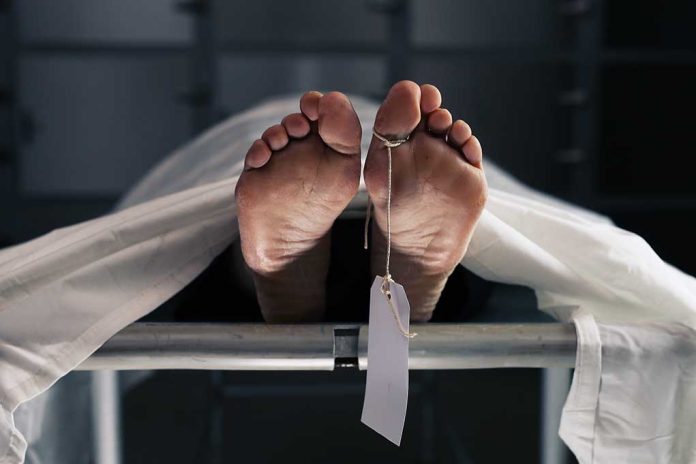 (NewsSpace.com) – In June 2022, 35-year-old Lashawn Thompson was booked into Atlanta's Fulton County Jail on a misdemeanor charge. Three months later, he was dead. Images of his cell went viral, and now, his family is seeking answers.
Thompson's autopsy was originally carried out by the Fulton County Medical Examiner, but when the cause of his death came back as "undetermined," his family refused to accept it, especially after seeing photos of his filthy jail cell and his body covered in bugs. Know Your Rights Camp, a nonprofit established by former NFL star Colin Kaepernick, paid for an independent autopsy which came back with significantly different results. It said Thompson died as a result of "complications due to severe neglect." His cause of death was listed as "homicide."
On Monday, May 22, the family's attorneys, Michael Harper and Ben Crump, joined them in a press conference at the Georgia State Capitol. They demanded "accountability for his DEPLORABLE death."
An independent autopsy into Lashawn Thompson's death found the 35-yo died due to "severe neglect" at the Fulton County Jail. We need accountability for his DEPLORABLE death — the inaction, cruelty, and inhumanity that led to his death cannot go unaccounted for! pic.twitter.com/uCVVS1avR8

— Ben Crump (@AttorneyCrump) May 22, 2023
Thompson's brother spoke out, too, saying while the pictures bothered him, "it's the neglect that hurts [him] the most."
In the wake of the inmate's death, after accusations of neglect and claims that they ignored Thompson's medical needs, several top officials at Fulton County Jail resigned, including two assistant chief jailers and the chief jailer. The Fulton County Sheriff's office is leading an investigation into the claims. Upon its completion, the sheriff's office will submit a report to the Georgia Bureau of Investigation.
Fulton County Jail has long been the subject of controversy due to its conditions. In yet another incident, inmate Kavian Thomas tunneled through an adjacent wall in a cell to stab a prisoner, who survived with superficial wounds. This incident led to the seizure of numerous contraband items and additional criminal charges for the assault. In a statement to Fox 5 Atlanta, Curtis Clark, the Fulton County Jail commander, said, "This jail has clearly outlived its useful life."
Copyright 2023, NewsSpace.com