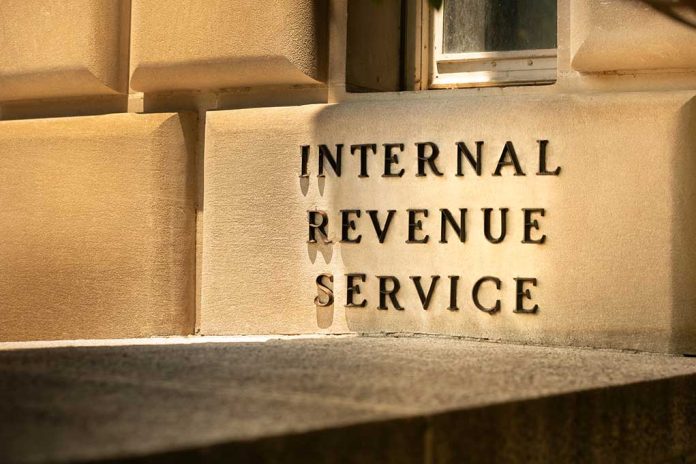 (NewsSpace.com) – The last time the Internal Revenue Service (IRS) conducted a full review of its safety and security protocols was in 1995 after Timothy McVeigh and his accomplices bombed the Alfred P. Murrah Federal Building in Oklahoma City. With the passage of the Inflation Reduction Act of 2022, however, increased threats resulting from political rhetoric have officials once again double-checking all of the bureau's critical systems and policies.
According to the Wall Street Journal, IRS Commissioner Kevin Rettig told his employees the deep dive into the agency's standard operating procedures is personal. The former President Donald Trump appointee promised to defend the nature of the agency's functions and the integrity of its work.
Dangerous Rhetoric
Politics is a brutal game. The Inflation Reduction Act passed Congress by the slimmest of margins as a budget reconciliation package, making it the perfect target for punditry. While Democrats took a victory lap for passing a spending package along party lines, Republicans pulled out their defensive weapons and found an enemy the people might just get behind in the IRS.
The act gives the agency enough money to hire more people than currently work there. While that may seem startling, the reality is that many of the new hires will fill spots left open by retirement and natural attrition. The IRS has been underfunded and short-staffed for years, leading to extreme drops in its ability to audit tax cheats and enforce revenue laws.
According to a letter to Congress from the American College of Tax Counsel (ACTC), a collection of non-partisan tax lawyers who often weigh in on policy decisions, the messaging from Republicans goes beyond acceptable prodding across the aisle and puts real people in danger.
The note mentions that some lawmakers seem intent on convincing their constituents the increase in employees will mean armed IRS agents will be breaking down the doors of working and middle-class citizens to collect tax debts. An extremely troubling passage tells the tale of a member of Congress telling supporters the IRS will begin training its agents to kill Americans.
The lawyers conclude their concerns with a direct request to the leaders on Capitol Hill to ask members of Congress under them to please stop putting innocent agents at risk.
Reality is Far Less Ominous
Only a small percentage of the new hires will carry firearms and head to the enforcement division. Most will perform back-office support duties to increase overall efficiency. The ACTC letter points out that the IRS is much like any other federal agency, including its ability to conduct armed operations and criminal investigations.
Agents aren't rolling into residential neighborhoods to bust down doors and seize assets. They conduct raids when necessary, just like the FBI, DEA, and other federal bureaus.
Copyright 2022, NewsSpace.com