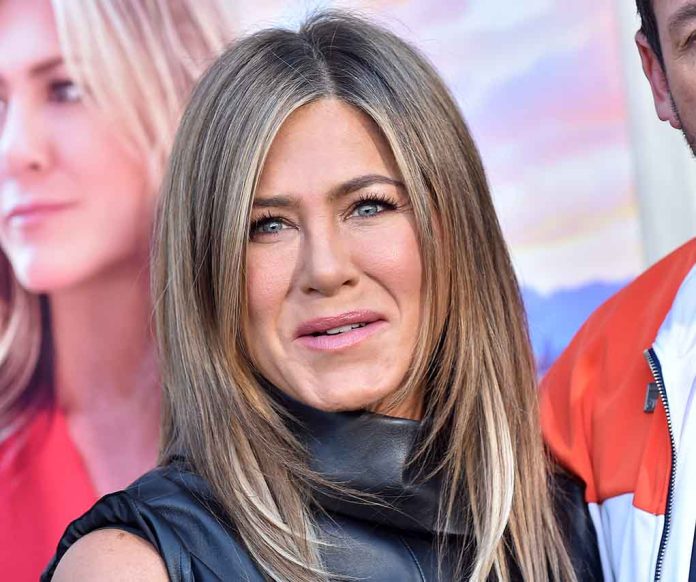 Jennifer Aniston Gives Long-held Secrets in Tell-all Interview
(NewsSpace.com) – Supermarket tabloids and paparazzi love American pop culture icon Jennifer Aniston. For decades, her high-profile love life went on display for all the world to see. Behind the scenes, however, Aniston reveals she's more of the girl next door than people might think.
The December 2022 cover story of Allure magazine features the 53-year-old actress in an intimate discussion at her home in the hills over Western Los Angeles. The columnist, Danielle Pergament, arrived at the star's mansion and was greeted by Aniston. The actress was wearing torn jeans and had bare feet, while she tried to wrangle her dogs.
Jennifer Aniston Says She Would 'Love a Relationship': There Are 'Moments I Need Support' https://t.co/RzHRtQbdmB

— People (@people) November 9, 2022
Aniston went into her love life, which includes high-profile marriages (and divorces) to Brad Pitt and Justin Theroux, as well as romantic involvements with Vince Vaughn, John Mayer, and Paul Rudd. While she's not looking for any kind of marital commitment, she admits there are times when she craves the warmth of companionship. She talked about his struggle with fertility treatments and how the constant media attention on whether or not she was going to have a baby impacted her. She said she went through "IVF, drinking Chinese teas, you name it." The actress went on to explain she wished someone had told her to freeze her eggs, but she never did and now "The ship has sailed."
Talking about her new hair care line brought the discussion to social media, which is not a favorite of the "Along Came Polly" star. Ms. Aniston says she's simply "not good at it." The article then describes how her launch of a Jennifer Aniston Instagram profile was so popular it temporarily crashed the site.
Clearly, Aniston remains one of the most popular actresses long after the end of "Friends."
Copyright 2022, NewsSpace.com