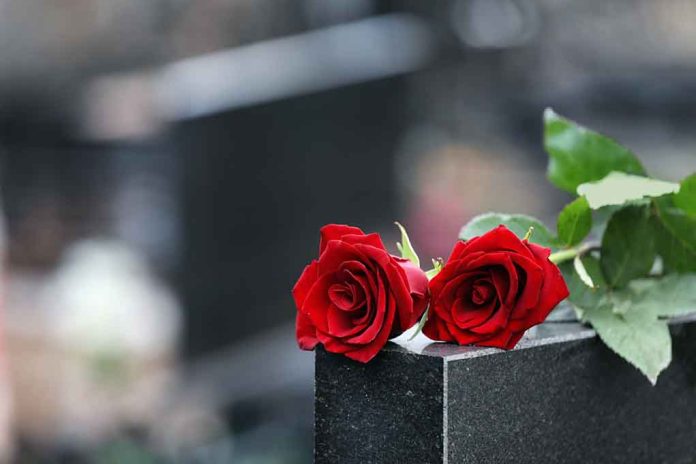 (NewsSpace.com) – In 2008, while former President Barack Obama was on the campaign trail, he encountered Joe Wurzelbacher in Toledo, Ohio. Wurzelbacher confronted Obama about his tax plan at the time, saying it conflicted with the American dream in that it would hurt small businesses. He then became a prominent figure for the Right, who dubbed him "Joe the Plumber." He recently passed away at the age of 49.
Wurzelbacher rose to prominence after he confronted Obama. He asked the then-candidate if his proposed tax plan would result in more taxes for him if he made the decision to buy a plumbing company. Obama responded directly to Wurzelbacher, saying he would actually receive a tax credit to cover health care costs. That conversation propelled "Joe the Plumber" into the spotlight.
Following that encounter, Wurzelbacher made multiple media appearances and even joined the GOP presidential candidate, John McCain, on the trail, though he later revealed in a book that he did not want McCain as president. Eventually, "Joe the Plumber" began to resent his immediate fame and said the Republican candidate was using him. "It was a ploy," he said in an interview, one that "screwed up" his life.
The plumber even made his own foray into politics, running for Ohio's 9th congressional seat, which he lost by a large margin to Marcy Kaptur. He ran a controversial ad linking the Holocaust with gun legislation, blaming the deaths of millions of Jewish people on the fact that Germany enacted strict gun laws in 1939.
In recent years, Wurzelbacher has been suffering from pancreatic cancer; he announced his diagnosis in July. His son, Joey Wurzelbacher, confirmed that he died on Sunday, August 27. He said his father "was a true patriot," one who relied on God in his life. The plumber is survived by his wife and children.
Copyright 2023, NewsSpace.com