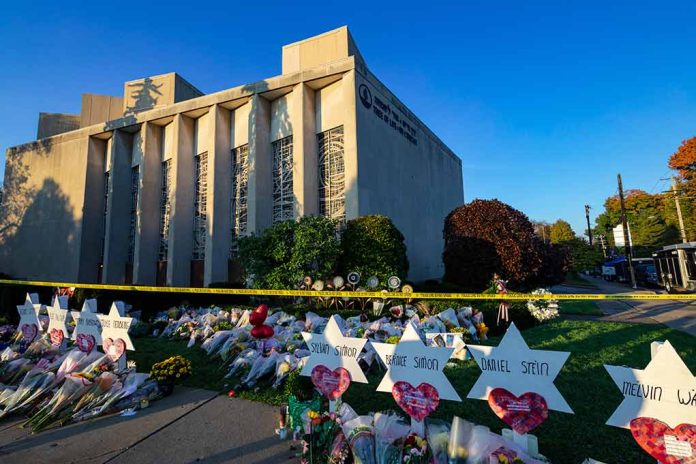 (NewsSpace.com) – Mass shootings aren't an uncommon occurrence in the United States these days. However, they are always devastating events. In 2018, Robert Bowers opened fire in a synagogue after months of spewing vitriol online about immigrants and Jewish people. Eleven people died and six others suffered injuries. Because of the seriousness of the crime, the death penalty was on the table. The killer has now learned his fate.
On June 16, a jury found Bowers guilty of all 63 charges, 22 of which were capital offenses, he faced. In mid-July, they qualified him for the death penalty, which meant a final sentencing. Then, on Wednesday, August 2, the judge in Bowers' case read out the jury's decision. After 10 hours of deliberations, they decided — unanimously — that the killer should be put to death for his crimes. US District Judge Robert Colville formally imposed the recommended sentence the next day.
The shooting took place during the Sabbath, the Tree of Life's busiest day. Bowers walked into the synagogue on October 27, 2018, where he perpetuated the deadliest anti-Semitic attack the US has seen. He was armed with three handguns and an AR-15 rifle.
In the months and days preceding the attack, he posted his hate for Jewish people on Gab. The social media site later closed his account and cooperated with authorities, condemning "all acts of terrorism and violence."
The defense tried to paint a picture of Bowers growing up with mental illness and an unstable childhood. His attorneys even called mental health experts to the stand, who diagnosed him with schizophrenia. The prosecution countered with the pre-meditated nature of the attacks and denied that Bowers was ill. Rather, they said he was filled with hate that was encouraged by other extremist posts on the internet. The jury agreed and found that his crimes were worthy of capital punishment.
Copyright 2023, NewsSpace.com