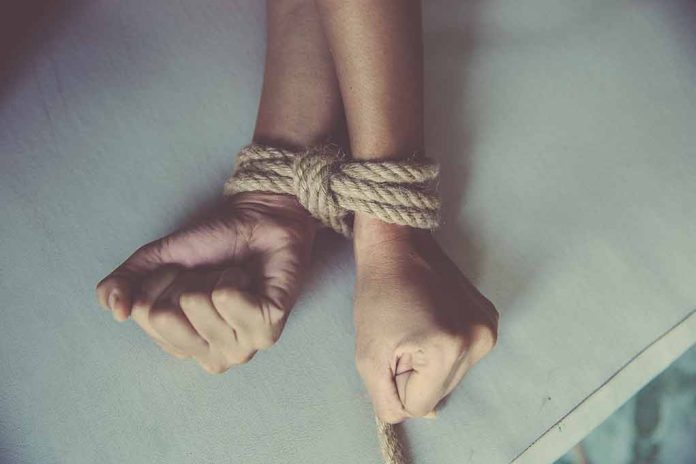 (NewsSpace.com) – When people go missing, authorities typically jump into action to try to curb a potential threat to the community. However, while many accounts are true, sometimes — for various reasons — people file false reports. One Alabama woman is now under scrutiny for her tale of a supposed kidnapping that she later revealed as a hoax.
It all started on July 13, when 25-year-old Carlee Russell called 911 to report that a toddler was walking alone on the side of a road. Police were initially suspicious of the story because nobody else had called in a similar account, despite it allegedly having taken place on I-459, a very busy road. Russell told authorities, and a family member, that she would stop to help the child. While on the phone with a family member, she abruptly cut off with a scream. Then, she disappeared for 49 hours.
When she finally returned home, Russell recounted her supposed kidnapping, saying that she had been forced into several vehicles, before being held in a house then another car before she was able to break free from her captor(s) and make a run for it. With the details, authorities began investigating and even internet sleuths got in on the search for the alleged kidnapper(s).
Unfortunately, it all turned out to be a hoax. On Monday, July 24, Russell released a statement through her attorney, Emory Anthony, saying there was never a kidnapping, apologizing for her actions. However, that's not likely to go far.
Neama Rahmani, a former federal prosecutor, says that Russell could face some serious charges — at the very least one for filing a false police report. He says police like to pursue these types of charges because it makes an example out of those who waste resources and divert them from actual crimes. Law enforcement and prosecutors have a "pretty strong case," Rahmani says, which is likely to include her internet searches right before her disappearance. According to People, her browser history shows inquiries about the movie "Taken," looking up a bus schedule, and information about Amber Alerts, which are sent out when children go missing.
As of the time of writing, she has not been arrested or charged with a crime.
Copyright 2023, NewsSpace.com