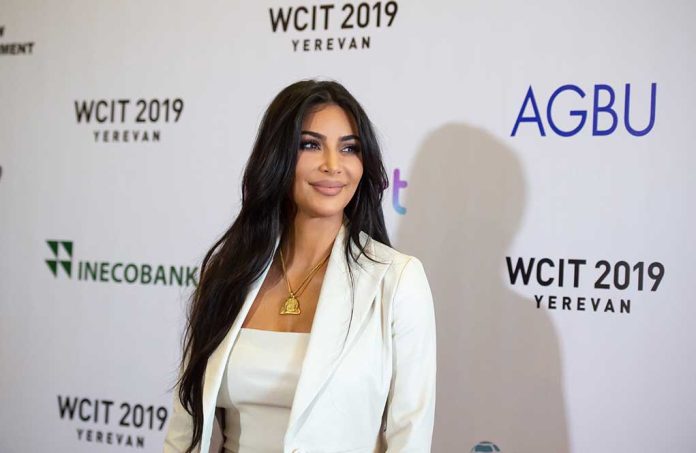 (NewsSpace.com) – Celebrities often look like they lead glamorous lives, which inspires people to want to be or look more like them. Sometimes, though, fans can take this to the extreme, undergoing multiple procedures to achieve their goal of being just like their idol. That was the case with an OnlyFans model, who has sadly passed away.
On April 20, Christina Ashten Gourkani, who is known on the OnlyFans platform and Instagram as a Kim Kardashian lookalike, died after going into cardiac arrest. Her family created a GoFundMe account to raise money for her funeral expenses and went into more detail about her passing. The post indicates that Gourkani's family received a hysterical phone call that said Ashten, as she was known to her family, was dying. She reportedly went into cardiac arrest after a medical procedure gone wrong that the poster says is "currently being investigated as a homicide." It's unclear who performed the procedure.
Christina Ashten Gourkani, a model for the porn platform OnlyFans, died at the age of 34 last week after suffering a cardiac arrest following a plastic surgery procedure. https://t.co/cZe33EddpI

— Breitbart News (@BreitbartNews) April 30, 2023
Gourkani was taken to the hospital, where her health continued to decline. According to the statement on GoFundMe, the phone call of Gourkani's death "instantly shattered [the family's] world." They described the model as a "caring and loving free spirit that always took the time to bring a smile to anyone's face."
Gourkani isn't the only model who suffered ill-fated effects from undergoing plastic surgery. Mary Magdalene, who hails from Toronto, said she almost died while going under the knife. She ended up needing blood transfusions and felt ill for a week after the procedure. Magdalene is a self-professed plastic surgery addict who has undergone a number of procedures, including breast implants, butt lifts, several nose jobs, and much work to her face.
Magdalene paid a tribute to Gourkani, saying it was "so sad" that the model, who she said was "really pretty" died from plastic surgery.
Copyright 2023, NewsSpace.com