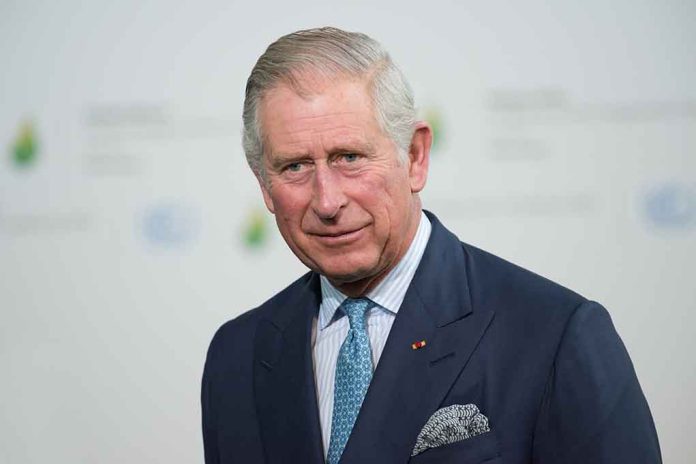 (NewsSpace.com) – King Charles III stepped up into his role in the months following his mother, Queen Elizabeth II's, death. As part of his duties, he's been traveling all over Britain for a number of engagements, many of which have him interacting directly with the public. Unfortunately, it's also made him a target for something quite unusual.
On Tuesday, December 6, King Charles was in Luton to meet with members of the public when an egg came flying at him. Fortunately, it missed, and he continued with his engagement, undeterred, according to AP News. Police took a man into custody on charges of common assault.
A man was arrested after an egg was thrown at new monarch Charles III while on walkabout meeting members of the public in an English town. https://t.co/uHrzeTLbxC

— Breitbart News (@BreitbartNews) December 6, 2022
It wasn't the first egg lobbed at King Charles — it was the fifth. Last month, on November 9, 23-year-old left-wing activist Patrick Thelwell was arrested and then released on bail after being accused of throwing four eggs — all miss — at both the king and his wife, Queen Consort Camilla. That incident took place in York, England, where the royal couple was attending the unveiling of a statue honoring the late queen.
Despite these two incidents, King Charles remains popular with the public. His personal approval rating, 67%, per a YouGov poll in November, beats out the monarchy's 60% approval rating. He had large shoes to fill, and in spite of a few who are using him for target practice, the general populace seems happy with his performance.
Copyright 2022, NewsSpace.com