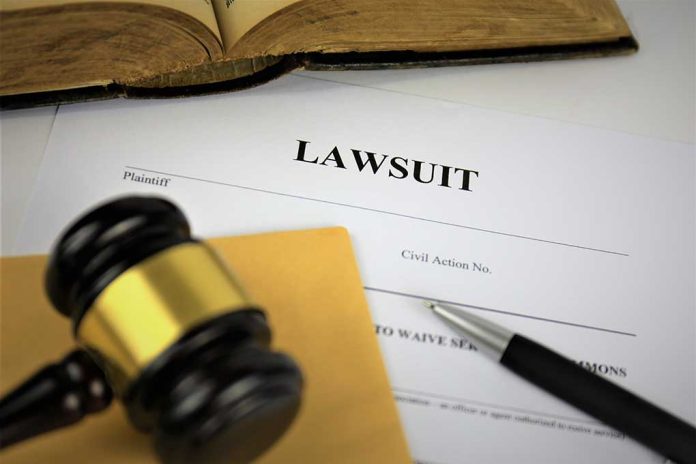 (NewsSpace.com) – In 2020, following the death of George Floyd at the hand of Minneapolis, Minnesota police, Black Lives Matter riots broke out across the country. One of these violent protests took place in Kenosha, Wisconsin, where then-17-year-old Kyle Rittenhouse garnered national attention for his shooting of three men, two of whom died. In the year that passed, Rittenhouse was put on trial, and in November 2021, he was found not guilty of the charges — attempted murder, murder, and reckless endangerment — levied against him. Now, the sole survivor of that incident is suing him.
Lawsuit Filed Against Rittenhouse
According to Fox News Digital, Gaige Grosskreutz, who was shot on August 25, 2020, is suing Rittenhouse along with several Wisconsin officials and police officers. The news outlet obtained a copy of the lawsuit, which accuses authorities of not treating Rittenhouse "as a threat to the safety of themselves or the citizens they were sworn to protect." It points to the fact that the defendant traveled from out of state with a gun and joined the riot, shooting three men and then claiming self-defense.
Other defendants named in the lawsuit include Kenosha County, the city of Kenosha, several police officers, David Beth, who was Kenosha County sheriff at the time, and Daniel Miskinis, the former chief of the Kenosha Police Department.
Rittenhouse's Response
In a statement to Fox News Digital, Rittenhouse said the case was "a little bit of a shock," but he's ready "to prove [his] innocence again." He also noted that it would be expensive — and perhaps, that was the intention. He even took to Twitter to explain the comment, saying the suit is merely a means of costing him money.
This lawsuit is an attempt to drown anyone who legally and justifiably defends there lives from attackers in a mountain of legal debt. We can not let them win. If they can come after me they will come after you. https://t.co/CJxXlGnUMO

— Kyle Rittenhouse (@ThisIsKyleR) February 21, 2023
However, despite his claims, Grosskreutz may not have much of a case against Rittenhouse. He admitted in court, under oath, that he had pointed his own weapon at the defendant before he, himself, was shot. Grosskreutz argues that he had his hands up in surrender to "ease the situation" and meant no harm when Rittenhouse opened fire, shooting him in the arm and leaving him with debilitating injuries.
RIttenhouse's Threats to Sue
Rittenhouse isn't the only one facing lawsuits. He has threatened to sue others for defamation, including LeBron James, and launched the Media Accountability Project as a means of raising money to take legal action against celebrities, media figures, and groups who smeared his reputation after his acquittal.
Rittenhouse also faces another lawsuit from the father of Anthony Huber, who Rittenhouse fatally shot, accusing him of wrongful death.
Copyright 2023, NewsSpace.com