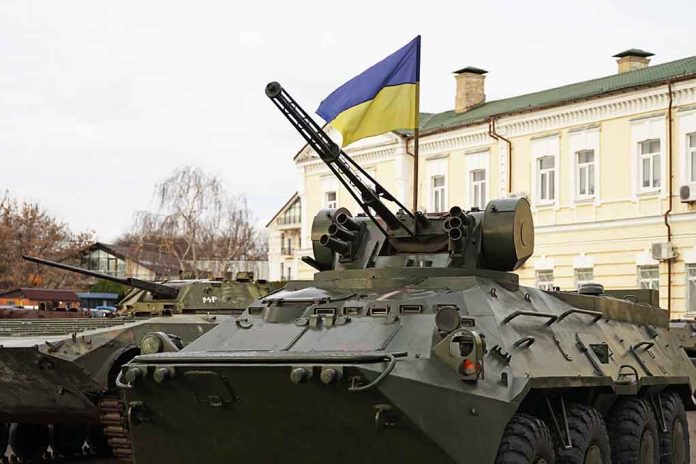 Questions Arise After Leaked Videos Show Alleged Ukrainian War Crimes
(NewsSpace.com) – If the conflict in Eastern Europe proves anything, it's that war is an ugly affair. From the beginning of Russia's invasion of Ukraine, allegations of war crimes against President Vladimir Putin and his forces have been commonplace. A recent set of videos from the region, however, allegedly shows the brutality of war crimes is a two-way street.
NY Times Investigates Video of Ukrainians Shooting Unarmed Russians Soldiers who Surrendered https://t.co/rZ1Mkv73uW

— Jack Posobiec 🇺🇸 (@JackPosobiec) November 22, 2022
On November 22, The New York Times reported some videos of alleged war crimes in the Ukrainian theater are authentic. The outlet could not, however, comment on exactly who did what. Apparently, the videos show Russian soldiers in the act of surrendering. The next clip shows the soldiers in a grisly death scene, reportedly killed by their Ukrainian captors.
Initially, Ukrainian media outlets disseminated the videos as proof that Kyiv's forces were taking back the country. In Moscow, however, the videos became a rallying cry against war crimes as supposedly showed the slaughter of Russian troops who had waved the white flag.
Dmytro Lubinets, Chairman of the Ukrainian Commission for Human Rights, claimed on Telegram that the Russian soldiers opened fire during the act of surrendering, causing the deadly response.
The United Nations believes an investigation into what happened is warranted.
Copyright 2022, NewsSpace.com