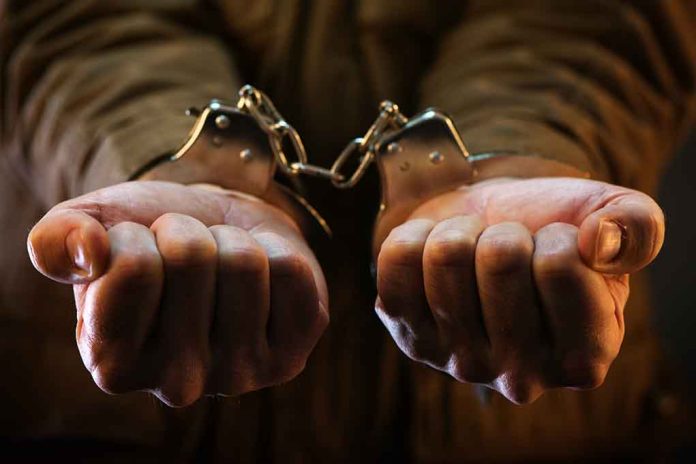 (NewsSpace.com) – California is no stranger to wildfires. Massive droughts have led to vulnerable land, and each year, the state has a dedicated season to the tragic events, where it puts restrictions in place to prevent the massive blazes. In 2022, there were a number of devastating fires, including the Oak Fire, which was responsible for ravaging nearly 20,000 acres of vegetation and destroying more than 100 homes. Initially, it was attributed to climate change, but it turns out, that might not be the case.
On Tuesday, June 20, the Mariposa County District Attorney's Office released a statement announcing it had arrested 71-year-old Edward Frederick Wackerman for igniting the Oak Fire after an "extensive investigation identified him as the suspect responsible." He's now facing several charges in connection, including arson causing damage or destruction of inhabited structures, aggravated arson, and arson that causes great bodily injury, according to the California Department of Forestry and Fire Protection.
CAL FIRE Law Enforcement Officers arrested 71-year-old Edward Fredrick Wackerman in connection to the destructive Oak Fire last year that burned over 19,000 acres.
More: https://t.co/hVyNW3lTBl
(Photo: MCSO) pic.twitter.com/jZoGsVrFt2

— FOX26 News (@KMPHFOX26) June 17, 2023
The Washington Free Beacon alleged the suspect donated money to Democratic candidates over the years, including former US Rep. Tim Ryan (D-OH). There is no information on what might have sparked Wackerman, who is a former firefighter himself, to allegedly start to fire, or if it was intentional. District Attorney Walter Wall refused to elaborate on the evidence, citing its "sensitive nature."
The blaze started near Wackerman's 44-acre property before picking up steam. It was so massive, the smoke plume could be seen from space, and the smoke traveled up to 200 miles away.
Wackerman appeared in court on Tuesday, where he was assigned a court-appointed attorney. He was remanded to jail without bail due to the severity of the crime and will remain there until his arraignment takes place. That is scheduled for September 14.
The Oak Fire wasn't the only blaze to ravage California last summer. About two weeks prior, the state grappled with the Washburn Fire, another man-made fire, which burned across southern Yosemite National Park. In the end, it ravaged nearly 5,000 acres.
Copyright 2023, NewsSpace.com