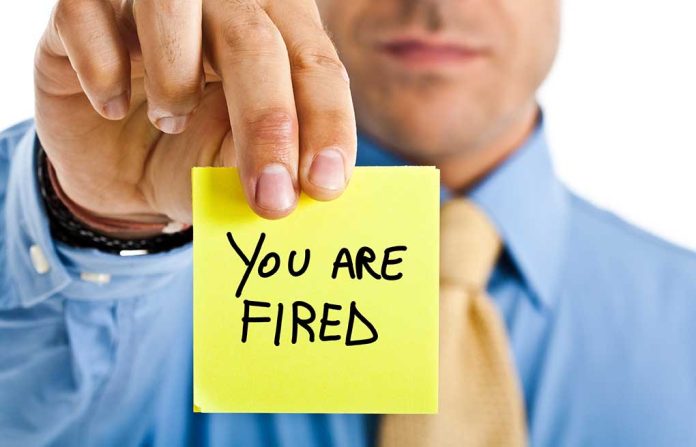 (NewsSpace.com) – When it comes to the media, there's an unspoken rule: if there's a microphone nearby, assume it's hot. Still, many reporters, announcers, and politicians have gotten themselves in trouble by talking around microphones as if they were turned off. The latest to engage in this folly is a longtime news anchor who found himself promptly fired after saying something rude to his co-host.
Ken Rosato was a regular fixture at ABC 7 for over 20 years, co-anchoring the show "Eyewitness News This Morning" with Heather O'Rourke, meteorologist Sam Champion, and Shirleen Allicot. The incident in question involves Rosato allegedly calling Allicot the "C" word. The anchors were off the air when it happened, but the microphones were not off. The consequences were immediate.
New York City news anchor Ken Rosato fired immediately from ABC7 after a hot mic caught him calling his co-anchor Shirleen Allicot a "c***". pic.twitter.com/neCR0OLPcJ

— Mike Sington (@MikeSington) May 16, 2023
While the news station has not publicly acknowledged Rosato's termination, staff members received an email from the general manager on Friday, May 12, thanking Rosato for his years of service and saying he was "no longer with WABC."
Rosato has not commented on the matter, and there is no indication of who might replace him just yet.
The anchor is far from the only one to get caught on a hot mic; it happens regularly. One of the most talked about moments came from none other than President Joe Biden. In January 2022, Biden, not realizing the mic in front of him was hot, called reporter Peter Doocy of Fox News a "stupid son of a b—" when he asked about inflation. Biden later called up Doocy and apologized for his remarks.
In 2005, Prince Charles was also caught on a hot mic discussing his hatred of reporters during a photo shoot celebrating the royal's upcoming nuptials to his then-fiance Camilla Parker Bowles. He was heard muttering to his sons: "I hate doing this … I hate these people." He even went on to comment on one specific BBC correspondent, Nicholas Witchell, saying, "he's so awful, he really is."
Copyright 2023, NewsSpace.com