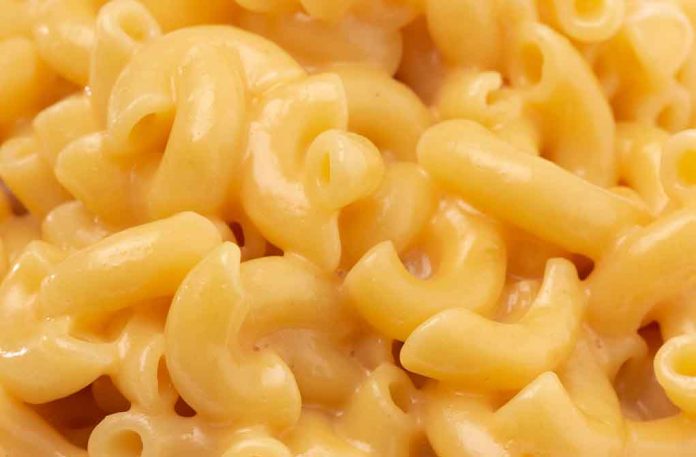 Velveeta Facing Lawsuit From Angry Customer
(NewsSpace.com) – In 2013, a teenager measured his sandwich and launched a lawsuit against Subway because it wasn't a foot long. In 2017, a San Bernardino woman sued Jelly Belly because she didn't understand that "cane juice" meant "sugar." Across American history is no shortage of odd claims against commercial enterprises that fail to live up to the questionably high standards of their customers. The latest is against the Kraft Heinz Food Company and one of its most recognizable brands: Velveeta Shells and Cheese.
We're not going to talk about the fact that this was Velveeta.

The lawsuit has pictures and everything 👇🏽 https://t.co/MzXk3AA4Ci pic.twitter.com/j9ReH4TtqU

— Ashley Moss (@ByAshleyMoss) November 27, 2022
On November 18, Amanda Ramirez of Hialeah, Florida, became the plaintiff in a class action suit against the company seeking $5 million in damages. Kraft's offense? Its product takes longer than the three-and-a-half minutes listed on the packaging to prepare. According to the suit, the time listed is only enough to complete one of the steps.
Essentially, Ramirez believes that because it takes time to open the packaging and mix ingredients together before putting them in the microwave for said three-and-a-half minutes, her class deserves punitive damages. The suit says the company sells the product at a premium price, suggesting it's a superior item to others that don't misrepresent themselves. For those looking to budget, every selling point of an item counts, and being misled on how easily the product comes together is counterproductive, according to the suit.
Kraft Heinz told Fox Business in an email that the lawsuit is frivolous and the company will "strongly defend against the allegations."
Copyright 2022, NewsSpace.com