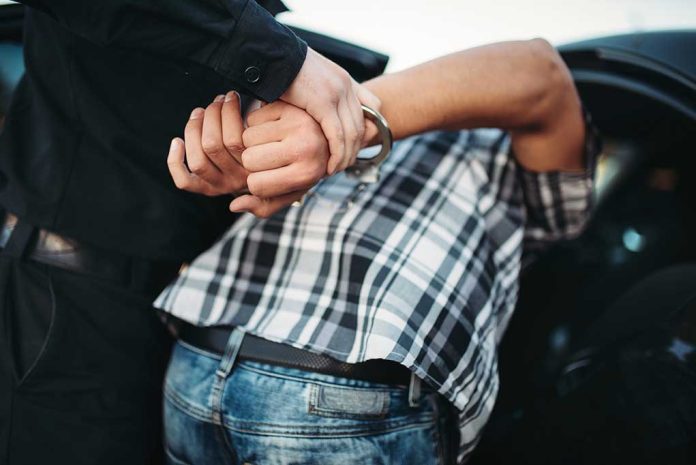 (NewsSpace.com) – Abortion is a contentious issue that divides many people into pro-choice and pro-life factions. It can also prove to be a challenging issue in relationships, particularly if one party doesn't want to terminate or vice versa. That's exactly what recently happened in Texas, and the situation ended in murder.
On Wednesday, May 10, The DPD Beat reported that Dallas Police Department officials responded to a call of a shooting that happened in a parking lot. When they arrived on the scene, they found 26-year-old Gabriella Gonzalez lying on the ground. Rescue services tried to revive her, but she died from her injuries at the scene. Authorities subsequently arrested 22-year-old Harold Thompson and charged him with murder in connection with Gonzalez's death. Surveillance video put him at the location, allegedly trying to put the victim in a chokehold before shooting her multiple times.
Harold Thompson, 22, was charged with murder in the shooting death of 26-year-old Gabriella Gonzalez in a strip mall parking lot, Dallas police reported.

— Daily Loud (@DailyLoud) May 13, 2023
Upon further investigation, Fox 4 News reported that the two were dating at the time of the shooting. Thompson was upset that Gonzalez terminated her pregnancy, a move the suspect, believed to be the father, did not support.
Mileny Rubio, Gonzalez's sister, reportedly witnessed the crime, having heard the gunshots while driving by, and immediately knew it involved her sibling. Rubio also spoke to NBCDFW about her sister's tumultuous relationship with Thompson, claiming he was controlling, assaulted, and "took everything from her." Her family tried to help but "didn't know how."
This isn't Thompson's first run-in with the law. He had a warrant out for his arrest for attempted strangulation. NPR reported that the victim, in that case, was Gonzalez, though she wasn't the complainant. She was, however, according to police, "very fearful of the suspect."
Thompson is currently behind bars, where he's being held without bond. It's not known whether he has an attorney at this time.
Copyright 2023, NewsSpace.com