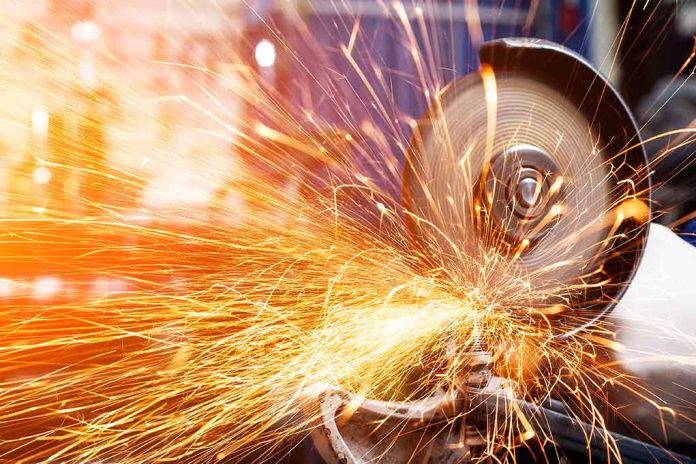 (NewsSpace.com) – When parents bring their children into this world, they take on the responsibility to give them life, and keep them alive. However, sometimes things go horribly wrong, and instead of caring for them properly, they harm their kids. Such was the case recently in Polk County, Florida, when a man brutally murdered his teenage son.
On Labor Day, the local sheriff found the body of 16-year-old Stephen Lee Rodda in his grandparents' Lake Wales home. The boy, who had aspirations of becoming an electrician, was allegedly killed with an angle grinder, causing a bloody scene. He had been living with his grandparents, to help out since his grandmother was going through rehabilitation.
In a news conference, Sheriff Grady Judd spoke out about the murder, saying the grandfather, Thomas Rodda, went to visit his wife on Labor Day. When he returned home, he was met outside by his son, 37-year-old Stephen Thomas Rodda, who told him not to go in the home because he had "killed someone," and Thomas "may need to call the police."
Initially, Thomas wrote off the statement because he was used to his son spitting out "bizarre" comments due to a long life of abusing meth and a history of psychotic episodes. However, he soon learned that his son wasn't lying when he found his grandson dead.
Authorities took Stephen Thomas Rodda into custody as he was trying to flee. They found out that he had an active warrant in South Carolina and a criminal history that spanned several states. Polk County authorities charged him with first-degree murder in his son's death.
The teenager was due to start work soon at Burger King as he was trying to save up money to buy a car. Judd referred to him as a "great young man" and called his father "an evil, evil man."
Copyright 2023, NewsSpace.com